As the country's population and economy continue to grow, many communities are thinking critically about their transportation, housing, and small business development needs. These areas each have their own distinct challenges and opportunities, but all can be addressed through smart, integrated policies.
Yesterday, I returned to my hometown of Charlotte, North Carolina to tour the up-and-coming LYNX Blue Line Extension of the area's light rail system, which is a perfect example of how transportation, housing, and development can all go hand-in-hand.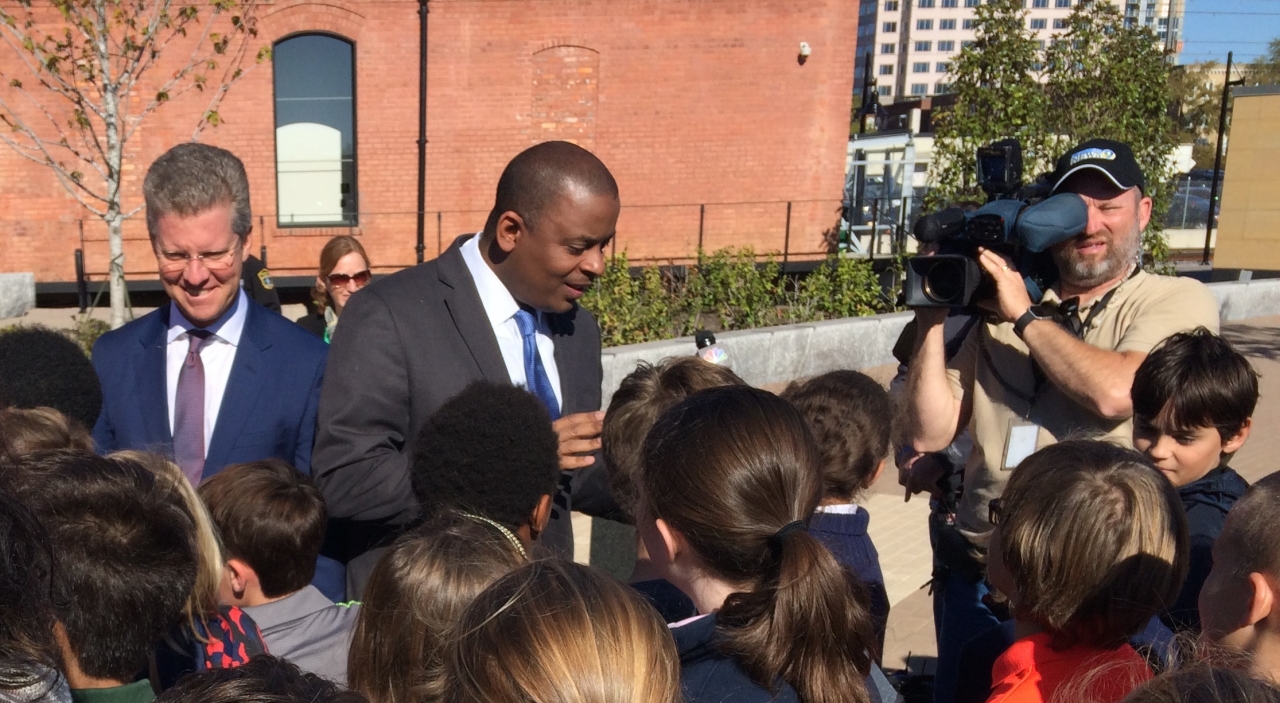 OMB Director Shaun Donovan with Secretary Foxx
I was joined by my friend Shaun Donovan, Director of the President's Office of Management and Budget and former Secretary of Housing and Urban Development, as well as Acting Federal Transit Administrator Carolyn Flowers. We spent the morning seeing how the construction of the Blue Line Extension can have sweeping benefits that extend far beyond transit.
This project, which expands the existing portion of the Blue Line by more than 9 miles and adds an additional 11 stations, will serve UNC Charlotte's main and uptown campuses, the Carolinas Medical Center, Center City Charlotte, and many other areas, along with new developments that will provide areas for people to live, work, and enjoy spending time in the community.
When I served as Mayor of Charlotte, I worked to move the LYNX Blue Line Extension forward, knowing it would result in better jobs, educational opportunities, and sense of community for the region.
Now, at the federal level, I have been proud to see this project come to fruition, thanks to the continued work at the local level that led the Federal Transit Administration to independently select it for the highly-competitive New Starts program.
Having received $580 million from the U.S. DOT, the new line will not only provide a congestion-free trip to some of the area's busiest destinations – it will help integrate Charlotte's development and land use policies to realize the full value of modern light rail.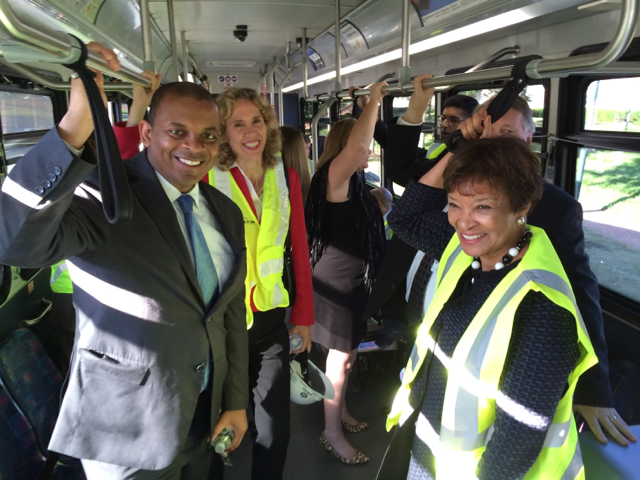 Secretary Foxx with Charlotte Mayor Jennifer Roberts and Acting FTA Administrator Carolyn Flowers
In fact, the extension is already spurring mixed-use developments along the future Blue Line Northeast Corridor, including housing and retail – often, turning vacant or underused land into community assets.
By embracing transit-oriented development, Charlotte is helping ensure walkable, sustainable neighborhoods around their burgeoning rail system – the kinds of neighborhoods that are in high demand nationwide, and especially in fast-growing areas like Charlotte that are expected to add tens of thousands of jobs and new residents in coming years.
We know that high-quality rapid transit can successfully stimulate growth and investment. Construction of the original LYNX Blue Line route has already generated nearly $2 billion in private development across South Boulevard, and a 121 percent increase in tax revenue since 2000.
The Blue Line Extension is expected to add $348 million in further private development, boosting regional growth and bringing substantial return-on-investment that can help fund vital services from the Fire and Police Departments to the public school system.
In recent years, Charlotte has already come a long way – from what we saw on our trip, it's safe to say the future is bright, too.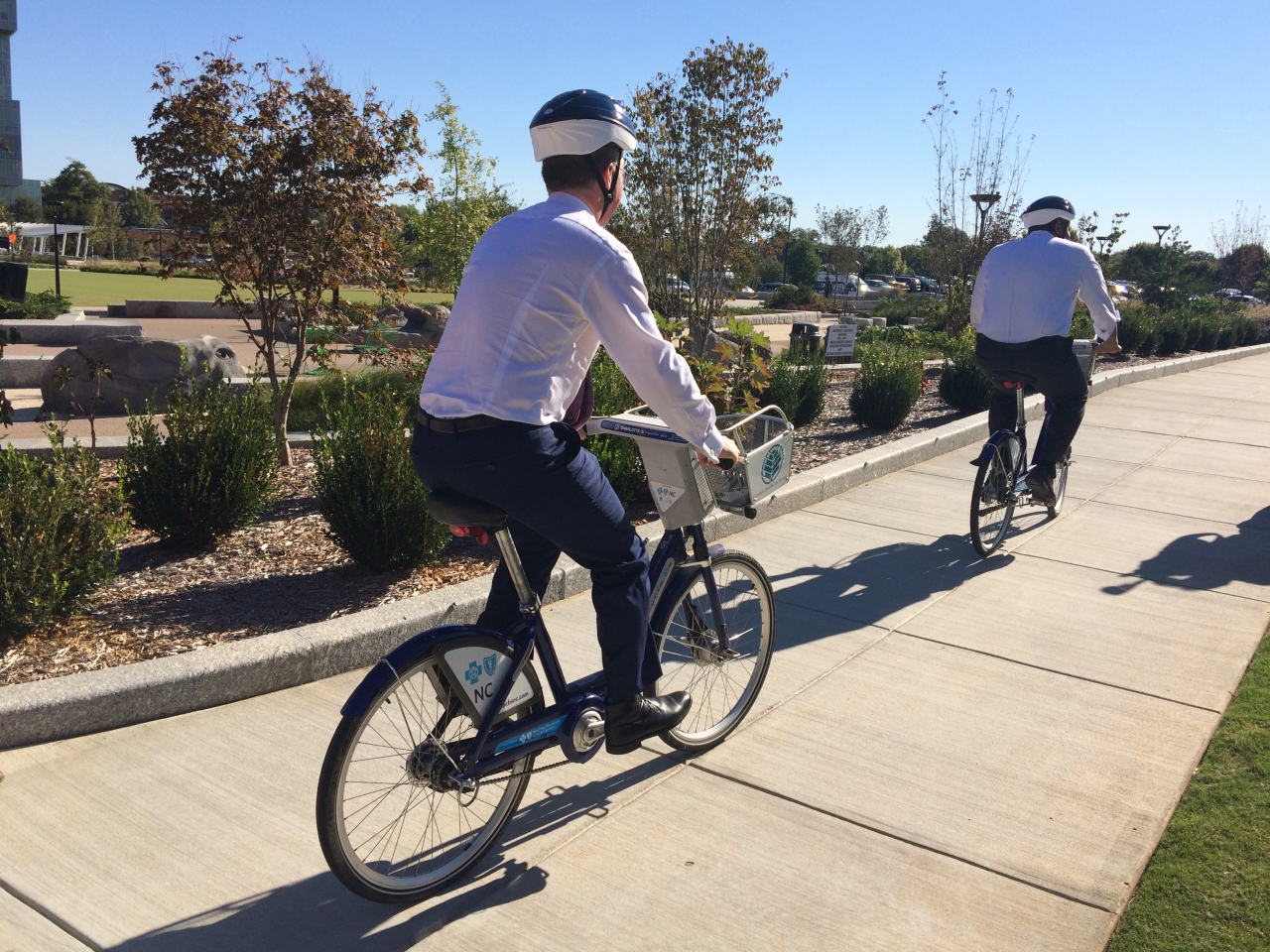 ---
(Source: https://www.transportation.gov/fastlane/transit-oriented-development-brings-new-opportunities-charlotte)