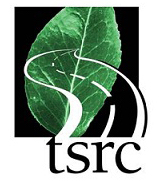 Susan Shaheen
, Ph.D.
Published on August 1, 2016
Multi-modal mobility is the use of a combination of different modes to get from one place to another. Multi-modal mobility is growing in popularity, especially in urban centers with recurring problems associated with congestion, parking, and an overall lack of space. The shift from homogeneous to multimodal mobility has resulted in some shifts in the transportation sector, including land use and planning. Technology is moving at a tremendous pace, which has resulted in the evolution of modes like carsharing, carpooling, ridesharing, ridesourcing, bikesharing, and others, as well as improvements in existing public transit options. This has added a multitude of innovative mobility options for riders, many of which were not available until recently. The sharing economy includes both business-to-consumer and peer-to-peer models of sharing of goods and services, which has seen tremendous growth in the past decade. Many transportation startups, like Lyft and Uber, which allow drivers to source rides to passengers using a platform to make money, leverage on the concept of a sharing economy. Companies that are a part of the sharing economy have gained notable momentum in the last five years, giving rise to a multitude of service-based startups.
On January 10, 2016, UC Berkeley's Transportation Sustainability Research Center (TSRC) and Prachi Vakharia of Ride Amigos hosted the "Multi-Modal Mobility and Sharing Economy: Shaping The Future Market Through Policy & Research" workshop at the Walter E. Washington Convention Center in Washington DC. It was organized as part of the Transportation Research Board (TRB) 95th Annual Meeting. The workshop was sponsored by the following subcommittees:
Emerging and Innovative Public Transport and Technologies Committee (AP020),
Shared-Use Mobility and Public Transit Subcommittee (AP020(1)),
Emerging Ridesharing Solutions Joint Subcommittee (AP020(2)), and
Automated Transit Systems (AP040).
The workshop facilitated a dialogue among nearly 120 participants from public sector organizations, private companies, non-profit research groups, and educational institutions. It included a healthy exchange of ideas between veterans in the field with years of experience behind them and new attendees either curious or aware of the latest technological advances in the field. The workshop discussed new developments in the shared mobility sphere, explored the use of smartphones in pushing the goal of shared mobility forward, and elaborated on rural and suburban mobility problems. It also raised the issue of equity when it comes to paratransit options in relation to innovative transportation modes and touched on strategies that could foster an environment of increased inclusion. Automated vehicles were also considered during the workshop, regarding their benefits and challenges for policymakers in ensuring that their safety standards match existing ones.
Four key goals of the workshop included:
1. Evaluating the impacts of technology on shared mobility,
2. Initiating a dialogue between public organizations and private companies, especially regarding data sharing practices,
3. Evaluating the reach of shared mobility beyond dense urban centers, and
4. Discussing current research and policy regarding evolving technology.
A combination of plenary and breakout sessions covered many issues regarding multi-modal mobility and the sharing economy. The three panel sessions discussed the latest developments and understanding in shared mobility, smartphone apps, and paratransit/rural and suburban applications. Dignitaries and industry stalwarts spoke at length about the way smartphones are disrupting transportation services available to users. At the same time, they also discussed inclusiveness and how to make innovative services accessible to people without a smartphone or with a disability that hinders their ability to access technology. Several comments were made regarding automated vehicles and how they can be integrated into the roadways in a gradual way. The breakout sessions focused on the topics of planning and modeling and the integration of innovative services with public transit apps. Many supported that public transit should be integrated with ridesourcing and carpooling modes to provide a multi-modal transport experience to travelers.
This synopsis covers findings and discussions from the conference, and it summarizes the key topics explored throughout the day. The report starts off with introductions from Susan Shaheen and Prachi Vakharia. Next, the three expert panel sessions are discussed, touching upon key points made by each panel member and moderator. Next, the four interactive breakout sessions are covered, providing a synopsis by the moderators. Finally, closing thoughts and key takeaways from the workshop are presented. The workshop agenda is provided after the closing thoughts and key takeaways section.
(Source: https://www.linkedin.com/pulse/trb-e-circular-multimobility-sharing-economy-susan-shaheen?trk=hb_ntf_MEGAPHONE_ARTICLE_POST)