Transporti
CA
's Relation:
The following post deals with bicycling - a non-motorized form of mobility that [perfectly embodies sustainable transportation, and its posting is also to serve as a tribute to those who died in this tragedy.
A crash that killed five cyclists in Michigan has activists calling for streets that are safe for everyone.
Kate Abbey-Lambertz
National Reporter, The Huffington Post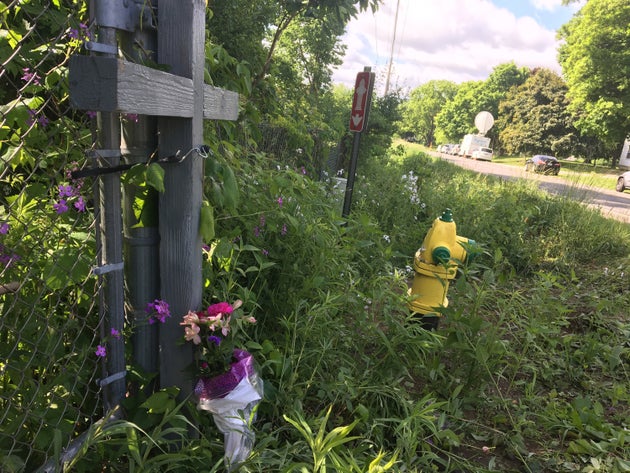 ROBERT ALLEN/DETROIT FREE PRESS/GETTY IMAGES
A makeshift memorial on North Westnedge Avenue north of Kalamazoo, Michigan, where a driver killed five bicyclists and injured four more on June 7, 2016.
We've got … a cultural paradigm of 'drive or die' in this state.

Jim Ferner, Kalamazoo biking advocate
We accept a lot of deaths on our roadways. ... It takes something really dramatic to open people's eyes.

Bill Schultheiss, transportation engineer
(Source: http://www.huffingtonpost.com/entry/kalamazoo-bike-crash-safety_us_575ea98ae4b0ced23ca882e6)