Just recently I joined General Services Administrator Denise Turner Roth and U.S. Ambassador to Mexico Roberta Jacobson to open the new Virginia Avenue Transit Center (VATC) and the PedWest crossing at the San Ysidro Land Port of Entry. According to the San Diego Association of Governments (SANDAG), San Ysidro is the busiest land border crossing in the western hemisphere, serving an estimated 70,000 northbound vehicles and 20,000 pedestrians.
An effective and efficient border transportation system is of critical national importance. Our role at FHWA is to help deliver a safe, reliable and efficient transportation system to ensure that all communities, including those along the border, thrive economically and have access to multiple travel options.
This new pedestrian crossing will improve quality of life and international commerce along a key part of America's southern border. Our goal is to keep things moving in California for people, businesses and the economy.
PedWest is part of a new $8 million transit facility – which relies on $4 million in federal funding – and features 10 northbound processing lanes with two reversible lanes that will be open round the clock. It will connect with the VATC, serving as a main northbound crossing point and connection to bus options for pedestrians.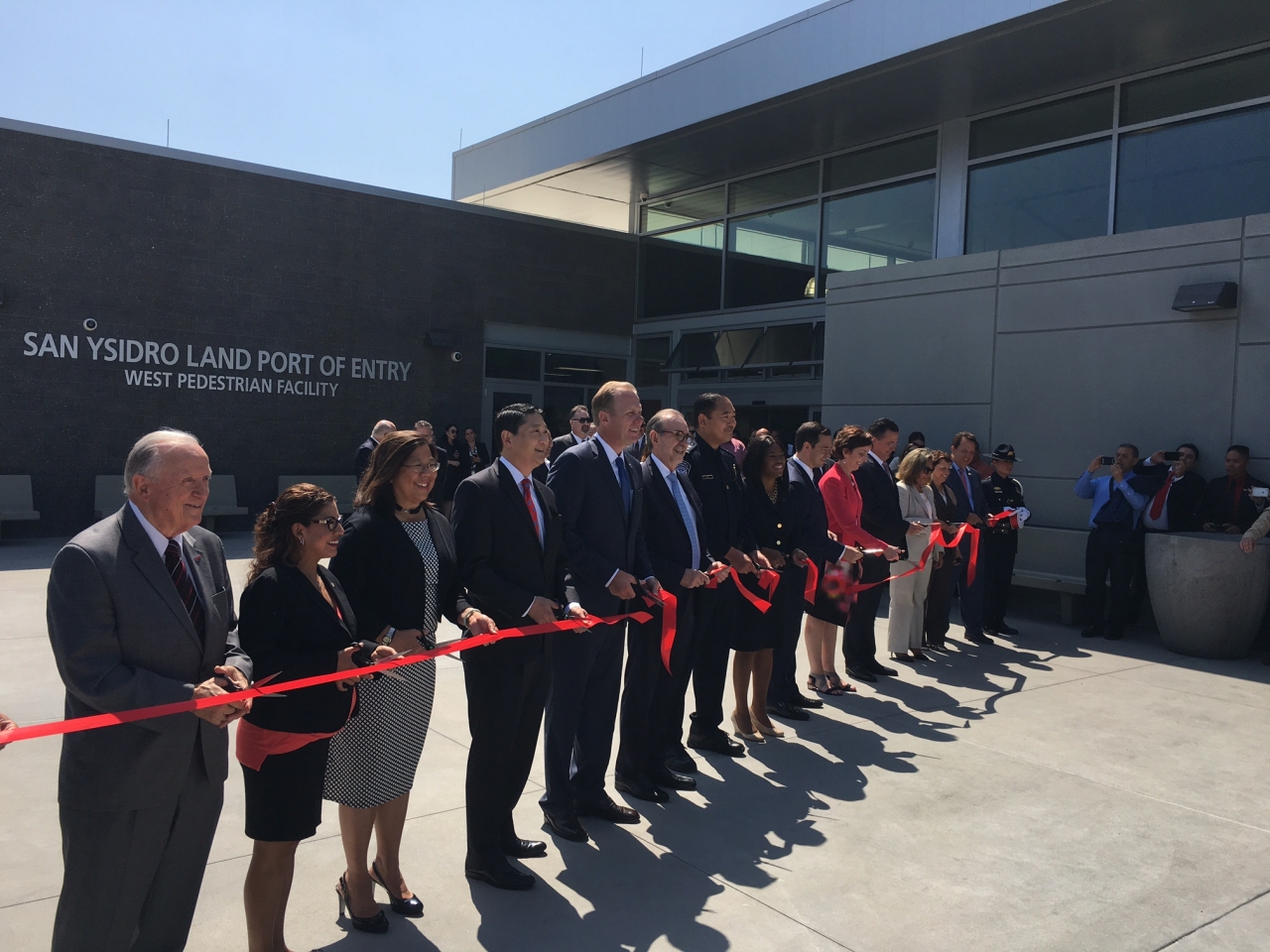 PedWest's opening allows for the demolition of the current 14-lane pedestrian inspection facility on the port's eastern side to make way for a new 20-lane pedestrian entrance scheduled to open in 2019. In the interim, travelers on the eastern side will be processed through a provisional six-lane facility.
Both projects are a part of the $741 million modernization and expansion of the San Ysidro Land Port of Entry which, once completed, will greatly enhance the San Diego area's economy.
The VATC is part of a multi-agency effort to reduce border congestion, which – according to SANDAG estimates – can cost the San Diego economy as much as $2.5 billion per year due to 8 million fewer crossings by individuals who choose to avoid lengthy wait-times.
FHWA is working to find the best transportation solutions possible –solutions that are sensitive to the local context where they are built. Projects like PedWest and VATC will provide important travel options and help our friends and neighbors on both sides of the border.
(Source: https://www.transportation.gov/blog/building-better-border)