Posted by Nashville Community Planner Stephanie McCullough and Transportation Planner Michael Briggs
Early last week, we had the honor of hosting a multidisciplinary U.S. Department of Transportation design team for the
Every Place Counts Design Challenge
in Nashville. Ours was the second of four stops made by the USDOT team – the first was in
Spokane, Washington
– and they came ready to work!
Our city's design challenge focused on historic Jefferson Street in North Nashville. For many years, Jefferson was the main street of Nashville's African-American community: a center of retail, business, and cultural activity, from churches and theaters to the record stores and blues venues that helped give Music City its nickname.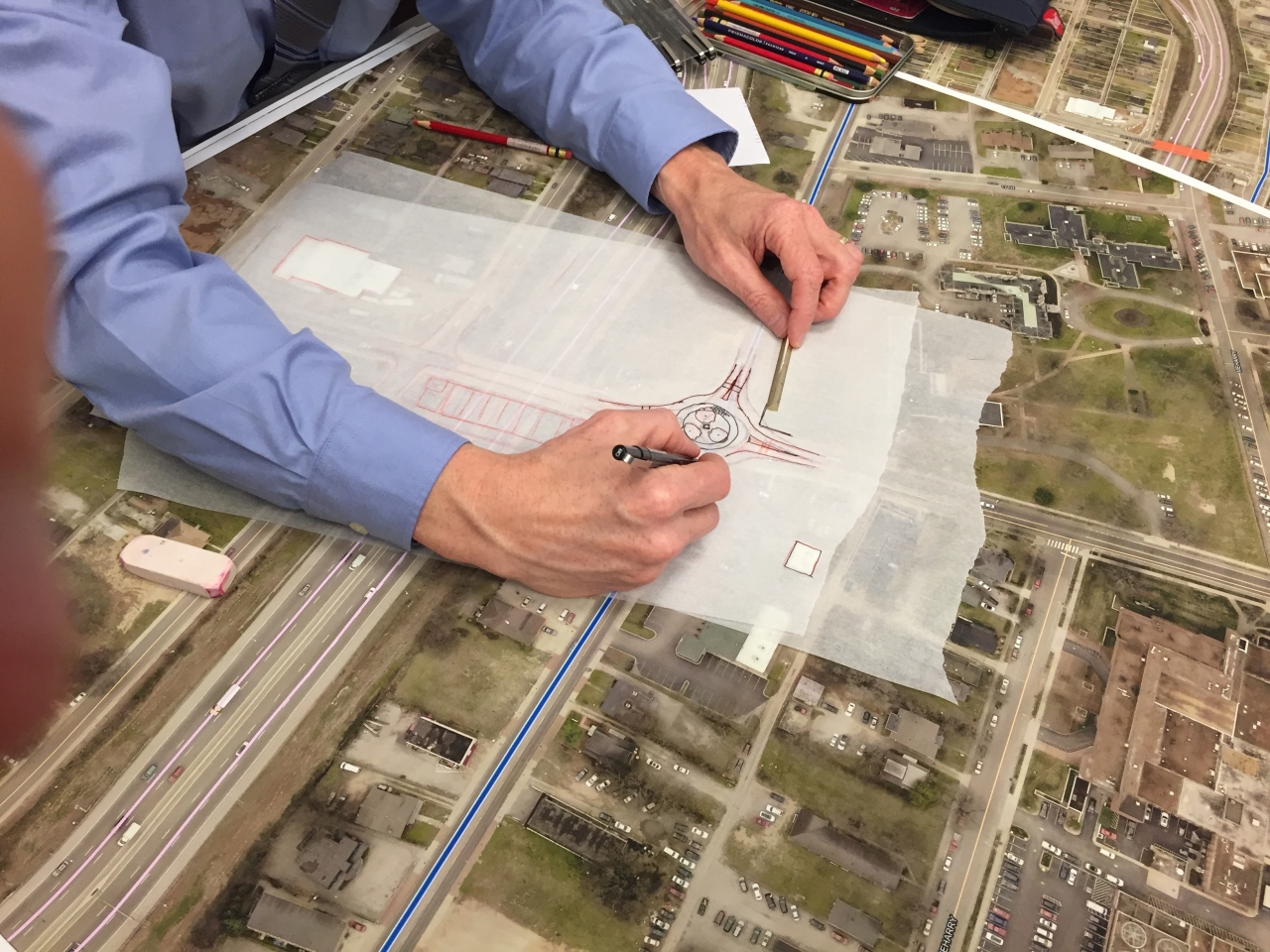 However, when Interstate 40 was built in the 1960s, construction crossed Jefferson twice, running closely alongside it for nearly twenty blocks – literally overshadowing much of the neighborhood. The effect was to displace residents, divide a thriving community, and restrict the flow of vehicles and pedestrians alike.
Big themes that emerged in the Nashville discussion this week focused on ways to re-invigorate the neighborhood with accessible amenities and inclusive economic development. These ideas included making Jefferson Street more walkable and connected, improving transit, balancing growth and cultural preservation, and promoting restorative place-keeping that would preserve the Jefferson Street corridor's rich history while providing new venues for arts, entertainment, and culture. One of the boldest proposals envisioned capping parts of I-40 near Jefferson Street with several "land bridges," which would both create green space and improve connectivity.
The work of the design team builds on work already begun in the community, from the visualizations of the Nashville Civic Design Center to the completion of the Gateway to Heritage Plaza, along with a myriad of ideas for public art and creative wayfinding. The tremendous community turnout and engagement we had during the design challenge wholly embrace and reflect Secretary Foxx's
principles of inclusive transportation design
. It's a most encouraging sign that this kind of vision is emerging in Nashville, where a strong economy and an intense development environment, including a new baseball stadium and considerable commercial and residential growth, are making Jefferson Street and the broader North Nashville community one of the fastest-growing and most in-demand areas of the city.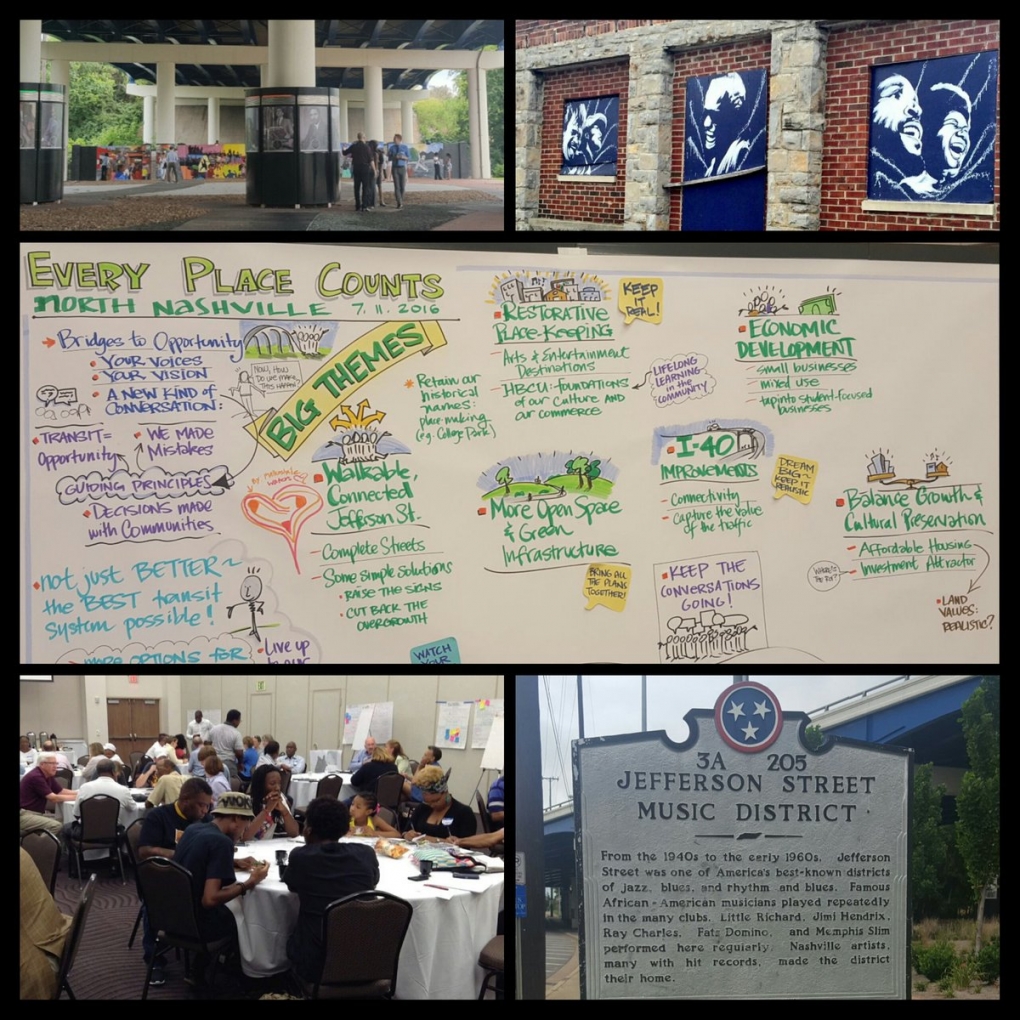 There is still much to do to alleviate the challenges put in place by I-40's construction nearly fifty years ago, but ideas for improvements generated by the Every Place Counts Design Challenge will provide strong direction as the community's leaders move forward. We are grateful for everyone who attended and who participated in the discussion – the room was packed for both public sessions! With such community support, the future of Jefferson Street is bright.
(Source: https://www.transportation.gov/fastlane/making-sure-every-place-counts-music-city)