It has been described as the Department's version of
The Voice
[external link]
and
a wonked-out reality competition

[external link]
, and yesterday, we saw yet again that the Smart City Challenge is doing exactly what we anticipated: encouraging local leaders to ply the intersections of technology, innovation, and equity in order to improve the lives of Americans in cities nationwide.
Since launching the challenge in December, 78 applicant cities were whittled down to seven finalists, and yesterday all seven mayors from the finalist cities joined me and a packed crowd at the Long View Gallery to make their final pitch for "
Tomorrowland

[external link]
".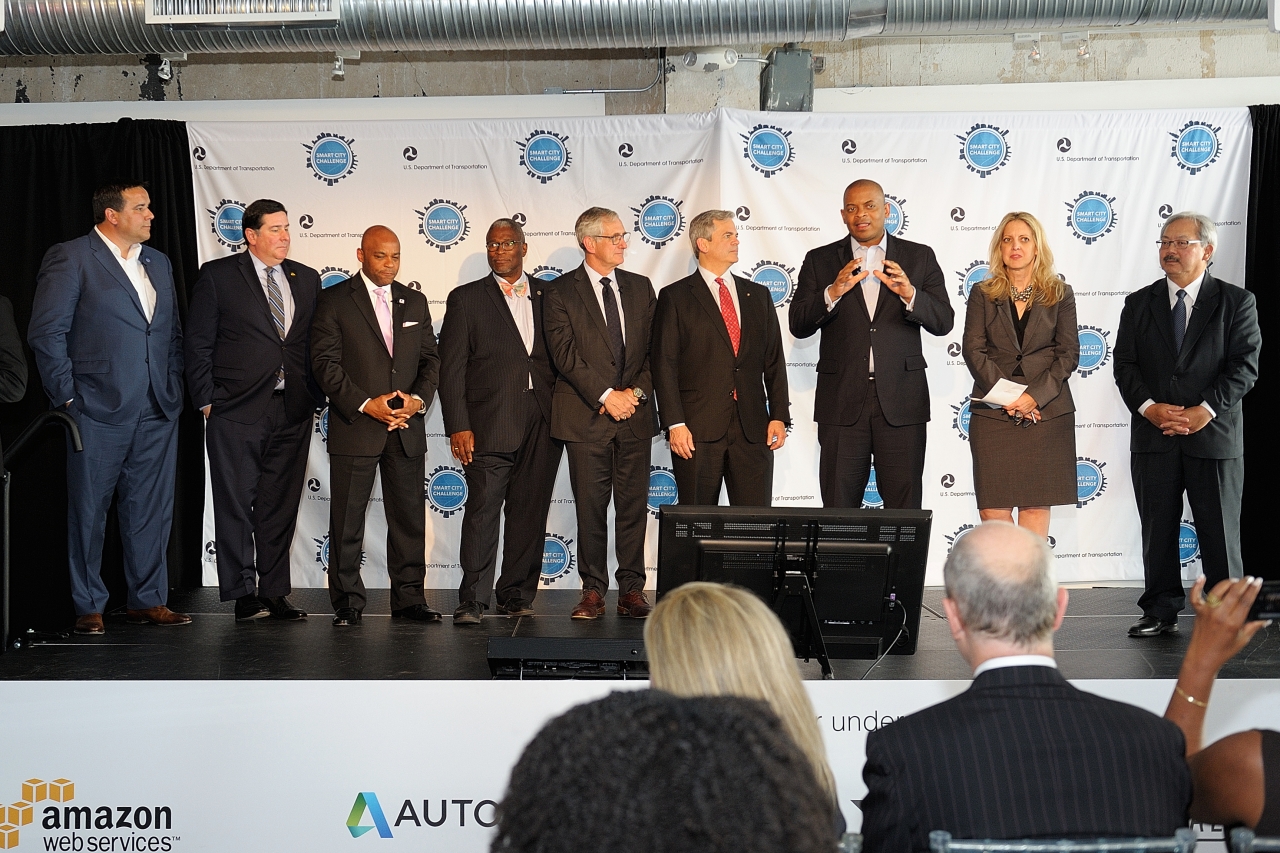 Kansas City

[external link]
Mayor Sly James described the implementation of his city's application, complete with proposals to expand public Wi-Fi along a rapid bus route on Prospect Avenue, a driverless shuttle from the airport synced with real-time flight schedules, gunshot detection technologies connected to police cars, and smart lighting and video sensor technology as a "
catalytic win for the people of Kansas City

[external link]
".
Portland

[external link]
brought together a diverse group of organizations that included the faith community, equity champions, policy experts and academics to build UB Mobile PDX. The application would allow Portlanders compare various transportation options and pay for whatever option they choose, if necessary, without leaving the app. Portland mayor Charlie Hales touted its efficiency saying, "Knowledge is power. Our app puts knowledge of the entire network in the palm of the user's hand."
"If it's not for all, it's not for us," has been the reigning slogan for
Pittsburgh's

[external link]
bid in the competition. Mayor Bill Peduto presented a plan for the city that includes partnerships with Carnegie Mellon University and University of Pittsburgh to use data and enhanced vehicle technology to ease congestion and reduce pollution while allowing access to neighborhoods historically left behind.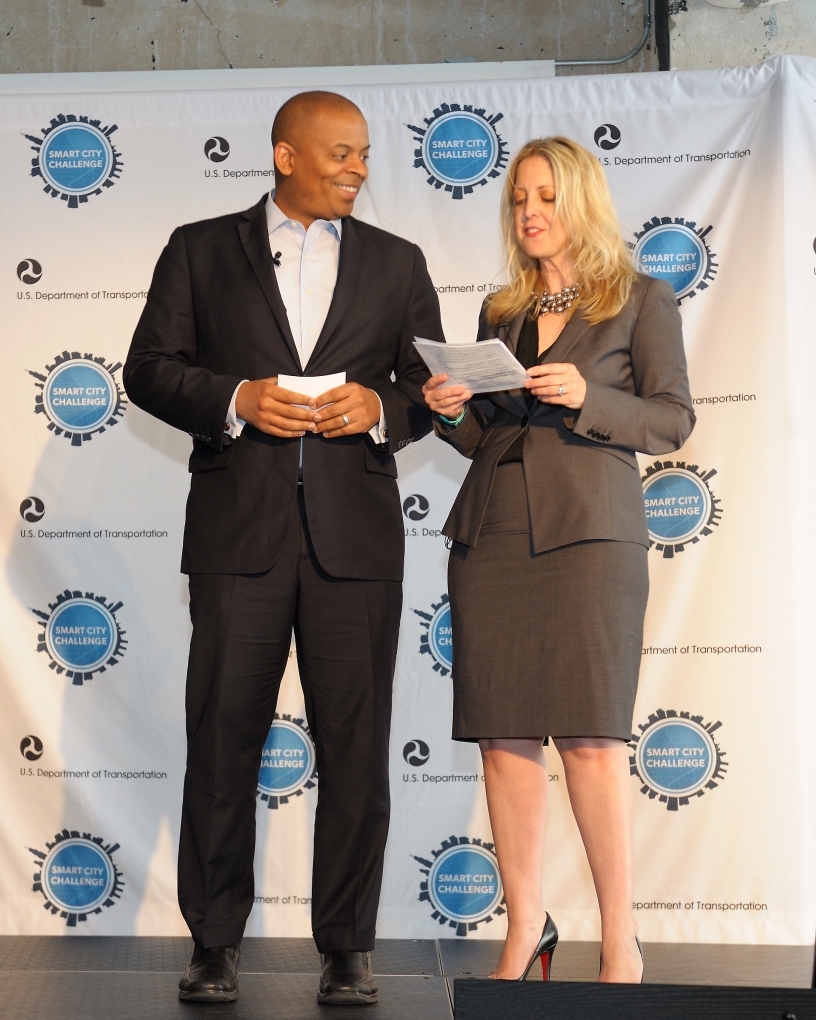 ​
Austin's

[external link]
proposal sought to address the unique challenges facing the most economically segregated city in the country through lowering Interstate 35 and allowing surface streets to pass over it. The city would also pilot an app to help residents see all transportation options and pay for them in a single system. Multimodal transportation centers would give central points for residents to get taxis, carpools, automated-car pickup and bicycles.
Columbus

[external link]
positioned itself as "America's opportunity city" with a proposal including several innovations that are new to the city and others that build on plans already in place. One called for an autonomous vehicle test fleet at Easton Town Center which would pick up passengers at the Central Ohio Transit Authority terminal. Another idea would create a rapid transit line that would cut down on travel times through the Cleveland Avenue corridor by reducing stops and giving buses signal priority.
Denver

[external link]
made it clear that the city knows what it means to be left out of transportation decision-making – citing the bypass of the city in favor of Cheyenne during the construction of the transcontinental railroad. With a proposal laced with innovative components such as mobility-on-demand infrastructure and connected- and self-driving vehicles, the city aims to completely transform how residents move around.
San Francisco's

[external link]
proposal sought to define exactly what a "smart city" can look like, with "public rights of way repurposed to spaces where people of all backgrounds and abilities will be able to enjoy, explore and experience the City..." They proposed an integrated transport system that can lower car usage along with smart sensors that can monitor congestion and public service demand.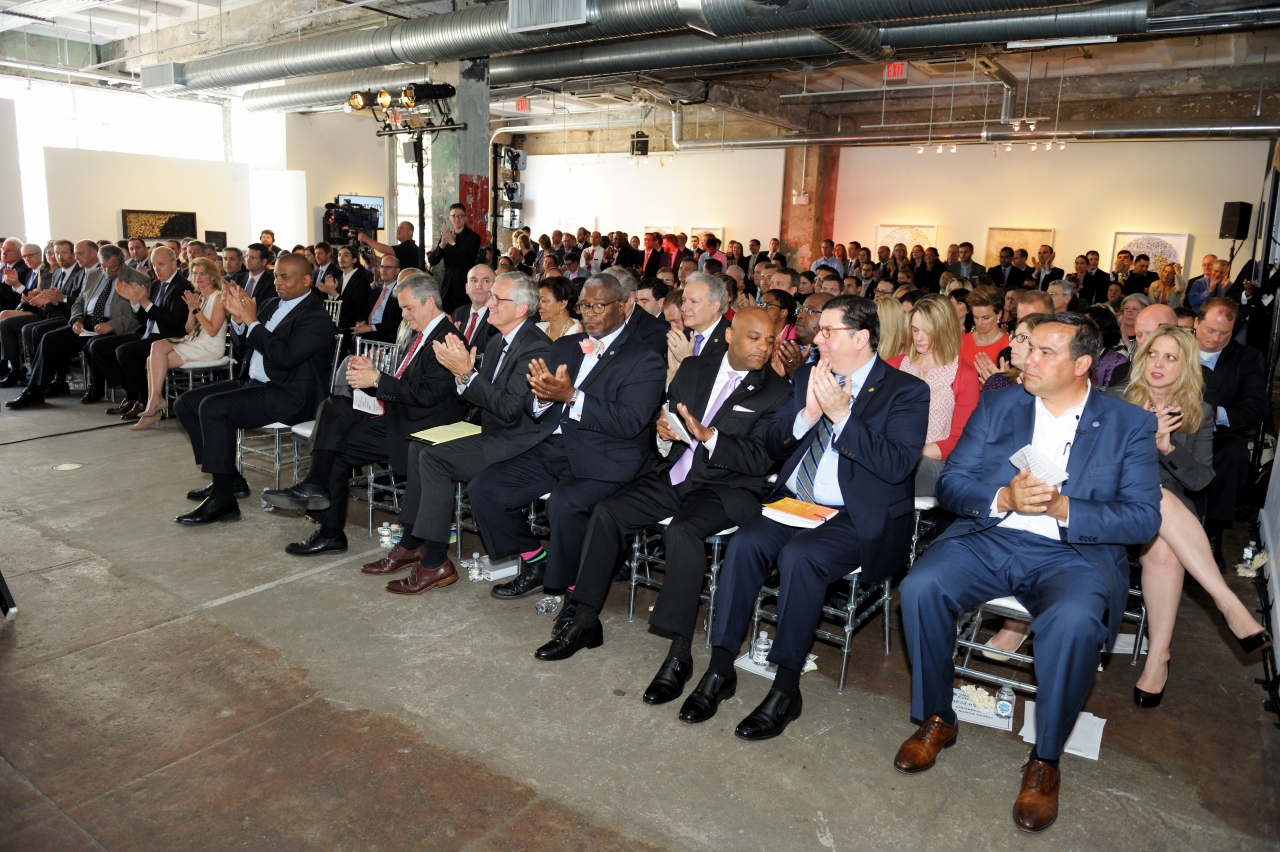 If it wasn't clear before – it is obvious this will be a tough decision. But most notable are the steps the mayors and their team have taken to ensure that their proposals reflect the priorities of the people they serve.
Our partners at Paul G. Allen's Vulcan Inc., Amazon Web Services, Mobileye, Autodesk, Alphabet's Sidewalk Labs, NXP and now
AT&T
have allowed for this innovative and precedent-setting public-private partnership to extend to the next level.
So now it's up to our team here at the DOT to make the final selection. We've asked these cities to set the standard, I've personally visited each community to learn about their proposals and meet their residents, and now we've all heard their final pitches. I have been continually impressed by the efforts of each of our finalist cities – as well as all 78 cities who applied for the Challenge – throughout this process. No matter who wins, these leaders and their communities have made it clear that they're serious about planning for the future and tackling their challenges in innovative, exciting ways.
In the coming days, we'll be highlighting some of the key points from each of our finalists' applications – and the0,0n one city will be chosen to show the world what a Smart City truly looks like.
(Source: https://www.transportation.gov/blog/smart-city-challenge-dot-brings-new-agility-government)