Once again, demand for our TIGER competitive grant program has been overwhelming.
With 337 applications coming from urban areas and 248 from rural communities, the continued high level of interest in this widely successful program underscores the desperate need for transportation investment nationwide. In its eighth year with $500 million in available funding, TIGER applications totaled $9.3 billion. Communities across the country know that if we want a strong, multimodal transportation system that will meet our needs in the future, we need to make meaningful investments today.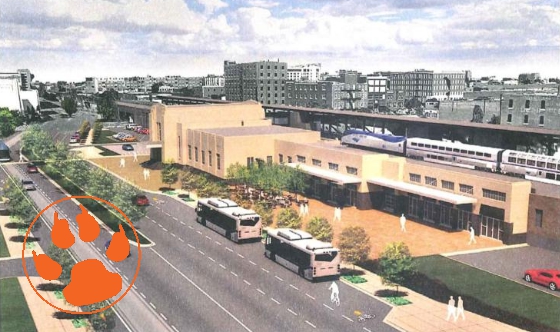 Seven times since 2009, this Department has unleashed our TIGER program across America. And seven times, this intensely competitive program has awarded grants to vital projects that improve transportation and provide real benefits to real people from coast to coast.
The 2015 TIGER round, alone, has enabled communities to leverage $500 million in federal investment to support $1.4 billion in overall transportation investments. The 381 projects in all 50 states who have received this funding since 2009 tell the story: Transportation investments change communities and change lives.
Take a look at Atlanta where a $47.6 million TIGER grant to construct a new east-west streetcar line will connect many of the residential, cultural, educational and historic centers downtown, and provide enhanced transit options in a major metropolitan area. In New Mexico, TIGER funding investment in US-491 – a major trucking route with high volumes of commercial traffic- is expected to improve safety, increase transportation efficiency, and create potential economic development opportunities for the Navajo Nation and the state of New Mexico. And $100 million toward Chicago's one-of-a-kind CREATE partnership projects will add capacity and reduce delays for freight and commuter trains, reduce delays to motorists using at-grade crossings, as well as improve roadways, sidewalks, and curbs under railroad viaducts to enhance safety and security for motorists, bicyclists, and pedestrians.
In short, TIGER is a program that works for America. It has delivered in the past; and the 2016 TIGER grant program awards will continue live up to that high standard.
(Source: https://www.transportation.gov/blog/tiger-works-america)