In May, The National Association of Railroad Passengers sent their intern, college sophomore Elena Studier, on 38-day multimodal road trip across the country by rail, visiting more than 18 cities and 15 states. Studier has chronicled her trip on her blog, "Summer by Rail," to highlight the 21st Century's public transportation services in America, and capture how people live and move in different regions of the U.S. With her trip more than half done, Elena shares with Fast Lane readers a glimpse of her trip, the relationship people have with transportation services like rail, subways, buses, and bikes and how these services can connect people from coast to coast.
---
Hi, I'm Elena! I'm a sophomore in college focusing on transportation and urban environments while working toward my undergraduate degree in International Affairs and Human Geography.
This is my summer by rail.
With my bike, an Amtrak rail-pass, and one overstuffed backpack, I've traveled to 16 U.S. cities in the last 25 days, taking every form of ground transportation but a horse and cart (nine cities left so there's still time!).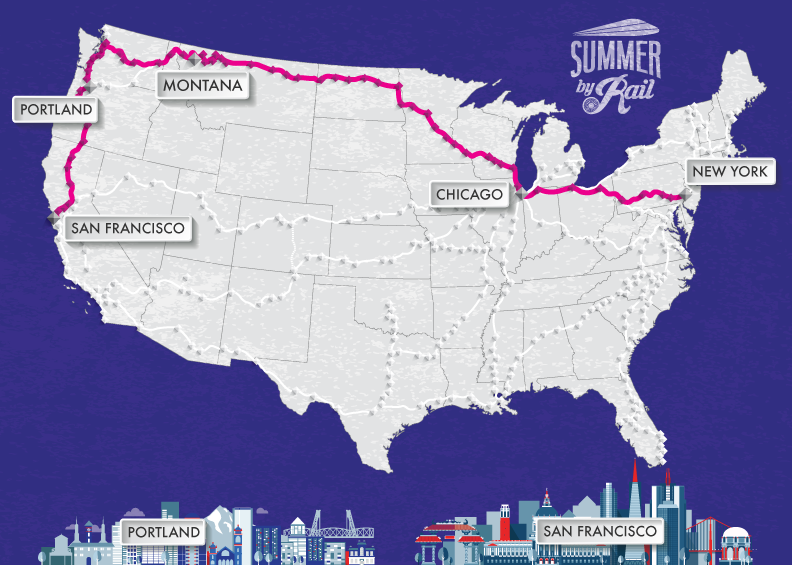 As I've traveled Amtrak's national network, previewing expanding bike service, I've learned how these transportation networks carry more than people and goods—they carry ideas. The U.S. DOT's
Smart Cities Challenge
entered its final round, and several of the cities I've visited are taking the lead in defining what makes a city "smart."
Traveling between communities, talking to planners and advocates, I saw that there is a competition to find the best models for moving people, and proven models are being replicated across America. How with every blog post and interview, I'm becoming part of this network of ideas!
In fact, the groups who made organizing this trip possible are the same ones driving this conversation. Whether national organizations like NARP, Amtrak, Transportation for America, Adventure Cycling, the Bike League of America, and the National Parks Service; or local entities like the City of Chicago, Bike Minnesota, Whitefish Convention and Visitors Center, SoundTransit, and Utah Transit Authority; the organizations that helped map out my journey are drawing the map for what the next 100 years of transportation will look like.
In the spirit of Secretary Foxx's Smart Cities Challenge, I'm going to give a quick Summer by Rail-approved list of things I believe every Smart City should have:
An elevated rail track that's been converted into a bike-pedestrian focused park. No, not the Highline. I visited Chicago's 606

[external link]

with the Active Transportation Alliance, and was wowed at how this multi-use space had become a vital community hub in only a year.
A mayor who owns a bike shop. Mayor Chris Koos of Normal, IL,took me on a tour of his city

[external link]

, Normal's intermodal station, helped me through a radio interview on NPR, and showed me the bike shop he owns and runs!
A woman-owned, women-operated bike shop. Crystal and the entire cast of Lowertown Bike Shop in St. Paul, MN were not only welcoming to me

[external link]

, but are committed to creating more women cyclists by carrying women-sized bikes, being welcoming, and providing educational resources.
Community transportation planning meetings that are fun! I was fortunate enough to participate in Whitefish, MT's local bike and pedestrian planning meeting

[external link]

. Not only was it passionate, but it was cordial! And there were maps and coloring!
An Aerial Tram with the world's largest bike parking lot. In a meeting set up by Rep. Earl Blumenauer of the Congressional Bike Caucus, I was able to speak with Kiel Johnson of Go by Bike. Kiel joked that his bike-lot, next to a light-rail line, aerial tram, and transit-dedicated bridge, is the most multi-modal spot in America. I wouldn't make that bet…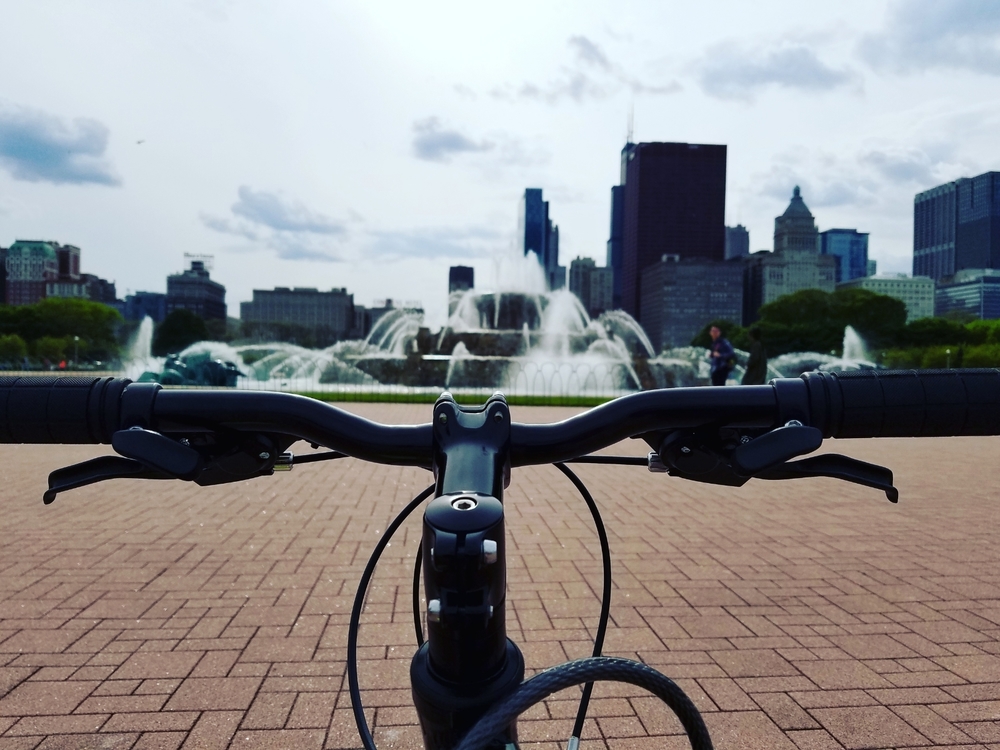 I've met so many amazing, innovative people in so many different fields I can't hope to fit them into a single post. As a student, it means so much that people have taken time to teach me about the work they do; I want to say "thank you" to all of them.
---
(Source: https://www.transportation.gov/faslane/my-summer-rail)