Tips for a summertime cycling commute.
/

Jun 20, 2016




REUTERS/Dylan Martinez
Bike season is in full swing, and it's easy to daydream about skipping the stale-air subway in favor of a cycling commute. Riding to work is efficient—
it's eco-friendly
and has
predictable travel times
—plus, you've got natural air conditioning as you zip around in the breeze. But you might get sweaty, and that can be a bit of a problem if you need to quickly clean up for a meeting or presentation. With a bit of planning, though, it shouldn't be a problem. Here's how to stay cool during—and after—your ride.


Plot your route
Whenever possible, plan a route along quiet, shaded side streets. Tree-lined minor arterial roads often have better air quality and provide shade. And if you can, opt for bike lanes. Any street that keeps you farther away from hot cars will help you keep cool.


Pick the right clothes (and pack extras)
You can ride in just about anything, but it's helpful to take your outfit for a test run at home. Sit down and imagine yourself on your bike: Stretch out your arms like you're grabbing your handlebars, and sit and lift up a leg as if you're pedaling. This will help you identify clothes that pull or restrict your movement.
Think about color, too: I won't pick a light green cotton shirt, for instance, because I know it will go dark green under the arms when I sweat.
I highly recommend always wearing a pair of non-padded bike shorts underneath dresses or skirts. These will decrease the distraction caused to you when your skirt blows or hikes up.
Shoes are also important. I sometimes cycle in heels, as long as they have rubber soles; shoes with a slippery leather bottom are not great for bike pedals. But even fancy shoes can be adapted: a cobbler can add a thin rubber layer to give them extra grip.
Long, flowing dresses or skirts could potentially snag between the brakes and the rim of the wheel or get dirty from rubbing against the back tire as you ride. Before you set off, sit on the seat and look at where the fabric lands. If it's in the way, tie one or two side knots that still give you enough flexibility to pedal. Some skirts can be tied in the middle to create a sort of culotte.
If you have a tendency to overheat, you might find fingerless bike gloves helpful for keeping a better grip during longer rides in hot weather. A dark bandana on your wrist is good for wiping sweat off your face. And a light-colored helmet with a built-in visor and plenty of air holes will help with ventilation, too.
If you know you'll be hammering hard to get to work on time, it might be easiest to pack a change of clothes—or at least a fresh t-shirt to throw on when you arrive.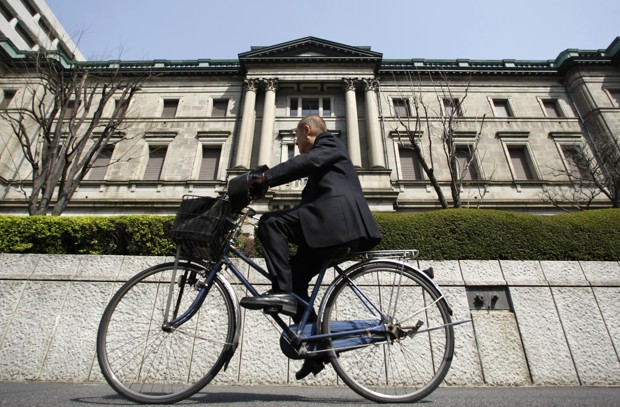 Store your stuff
If you don't already have one, install a rack on the back of your bike to eliminate the sweat that accompanies lugging something on your back. Make your bike do the work by adding detachable baskets bungeed onto the rack, or attaching waterproof panniers. A front basket can be a great way to add even more carrying capacity.


Find a place to clean up
Factor an extra 5-10 minutes into your commute time to cool off at your destination, have some water, smooth helmet hair, and change your shirt if needed.
If you have a more involved makeup routine in the morning, consider simplifying the pre-ride stage to just sunscreen, then pack up a tight little travel kit so you can finish your routine on the other end. Some offices have showers and changing stalls open to employees who cycle to work—check out your building to see if you've got access to one. If not, some people find it handy to have a membership at a gym or YMCA near their office and then keep a locker there, or at least use the space to shower and prep for the day. If you've got a short commute, though, you might not need to do anything more than walk into the air-conditioned building and get straight to work.
Work out a hairstyle you can wear under a helmet and fix up or let out on arrival. A silk scarf or bandana over your hair under your helmet will help keep your 'do tidy on the morning ride. On windy or damp days, a hoodie or snug hat can help keep your hair in place, too.
I've offered a few tips here to help beat the heat while cycling, but you're the expert on what will work for you. No matter how you're getting around on these long summer days, keeping cool is easier when you slow down, stick to the shade, and stay hydrated. Enjoy the ride.
(Source: http://www.citylab.com/navigator/2016/06/how-to-cycle-to-work-in-the-summer-sweat/487826/?utm_source=nl__link4_062016)