Transporti

CA

Note:

As I have come to expect, SPUR has some incredible transportation, urban development and sustainability events occurring in June. Below are some highlights, but a complete list can be found on SPUR's events page.
IDEAS + ACTION FOR A BETTER CITY
San Jose
Urban Living in Downtown San Jose
12:30 p.m. | Wednesday, June 1, 2016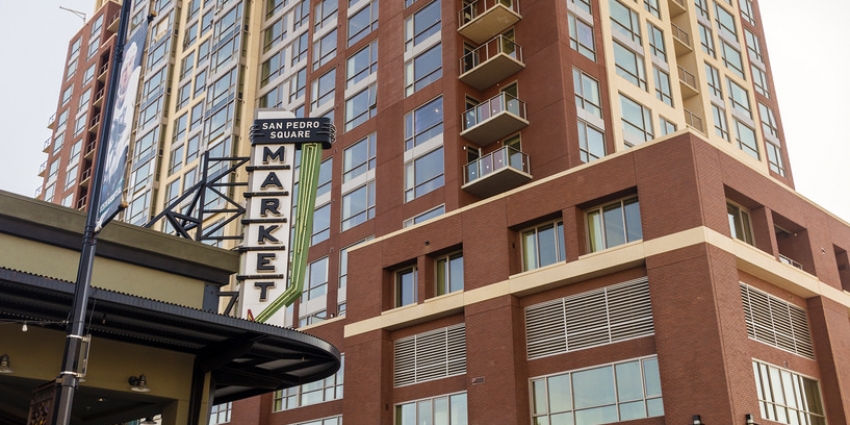 Image courtesy of Sergio Ruiz.
Brand new in town, Centerra is a 347-unit, 21-story rental housing development in downtown San Jose. How does the tower interact with the surrounding San Pedro neighborhood, and what surprise amenities does it have in store for its residents? Join SPUR for a tour of this exciting new high-rise project. Generously sponsored by Kaiser Permanente.
+ Mike Kim / Simeon Properties
Oakland
Reconsidering Transportation to Create Better Urban Spaces
6:00 p.m. | Wednesday, June 1, 2016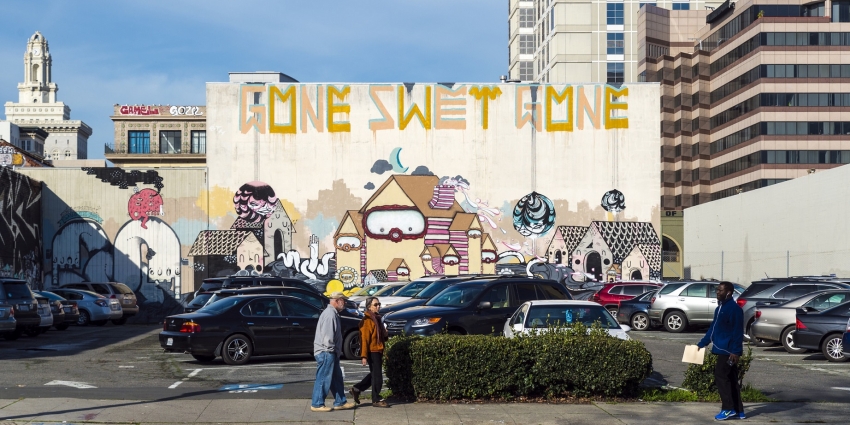 Image courtesy Sergio Ruiz
With environmental review guidelines that focus on traffic impacts, Oakland inadvertently makes it difficult to build sustainable infill development. However, city leaders are working to align Oakland's process with their goals of creating better urban spaces, encouraging healthy lifestyles and reducing emissions. Come learn what changes they have in store and how these changes will improve the quality of life for all Oakland residents.
+ Jeff Tumlin / Nelson\Nygaard
+
Sarah Fine / City of Oakland
San Francisco
Our Renewable Future
6:00 p.m. | Thursday, June 2, 2016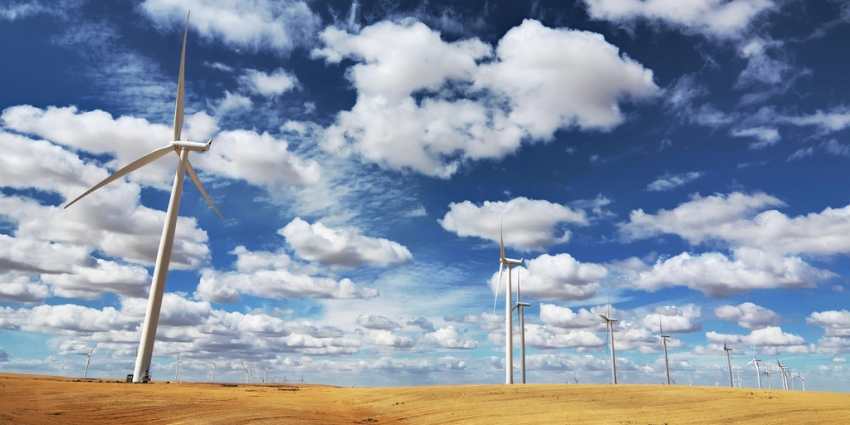 Image from Flickr user D.H. Parks
Several of the country's leading energy analysts and environmental organizations have formulated plans for transitioning to 100% renewable energy. The fascinating new book, Our Renewable Future, gathers and assesses the viability of those plans. Join the book's authors, leading scientists and thinkers in their own right, to explore the future of clean energy and how a fully renewable energy supply will shape our lives and economy.
Co-presented by Island Press.
+ Richard Heinberg / Post Carbon Institute
​+ David Fridley / Lawrence Berkeley National Laboratory
San Jose
How LA and SJ Embraced Modern Transit
12:30 p.m. | Tuesday, June 7, 2016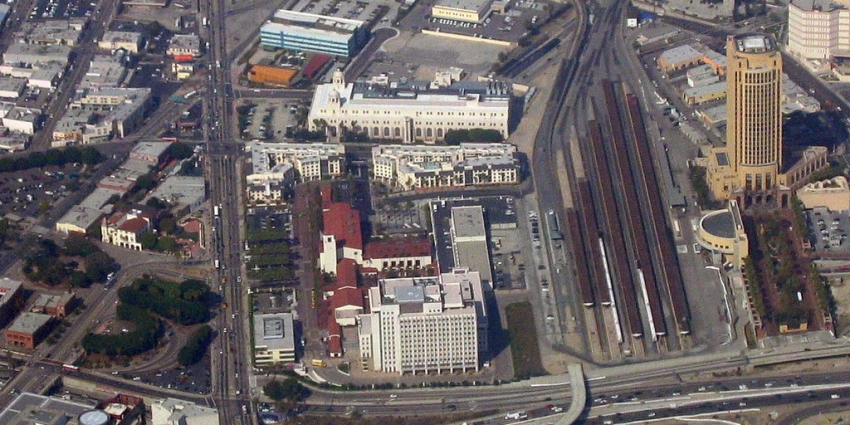 Image courtesy of Flickr user Ron Reiring.
Both Los Angeles and San Jose are reinventing themselves from auto-oriented cities to the "railtowns" of tomorrow. What has Los Angeles learned from the South Bay, and what can we learn from LA's recent transit expansions? Join Ethan Elkind, the author of Railtown: The Fight for the Los Angeles Metro Rail and the Future of the City, and Rod Diridon, the "father" of modern transit service in Silicon Valley, for this important conversation.
+ Rod Diridon / Mineta Transportation Institute
+
Ethan Elkind / Author
San Jose
Planning for Better Urban Design in San Jose
12:30 p.m. | Thursday, June 9, 2016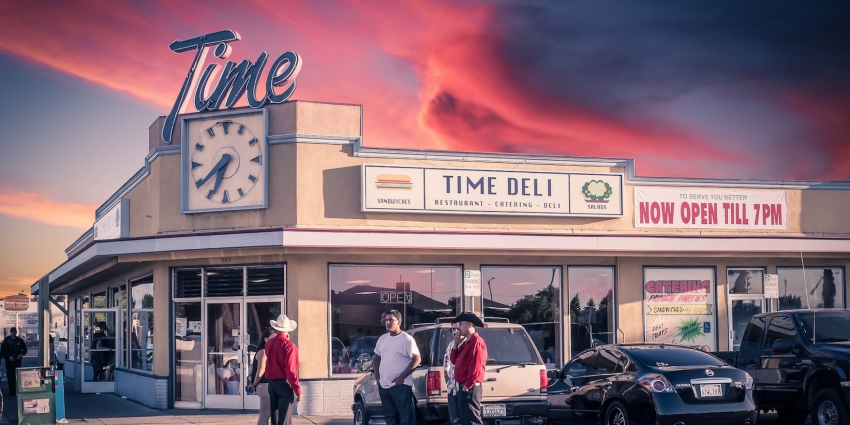 Image courtesy of Flickr user Shawn Clover.
San Jose plans on building 70 walkable communities throughout the city, but achieving this goal will require great attention to urban design on the neighborhood level. Join us for a walking tour of West San Jose to learn more about the key design concepts that can create a more people-friendly place. Generously sponsored by Kaiser Permanente.
+ Laura Tolkoff / SPUR
+
Kristy Wang / SPUR
Oakland
The Bay Area Resilient by Design Challenge
12:30 p.m. | Thursday, June 9, 2016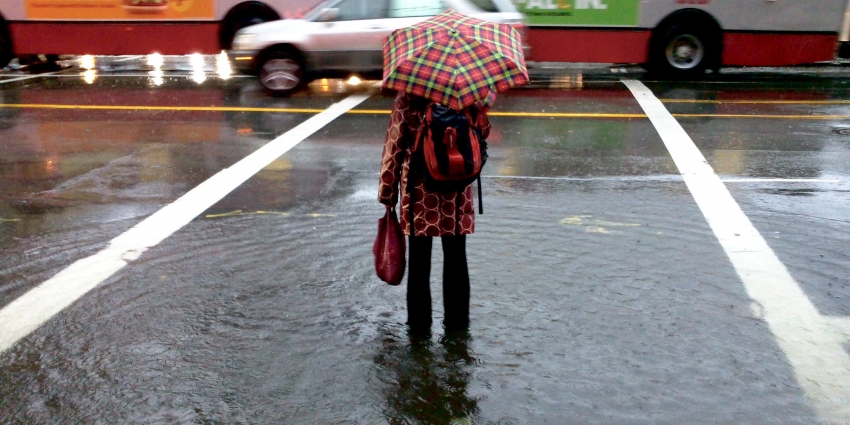 Image courtesy Flickr user Frédéric Poirot
San Francisco Bay is central to our region's sense of place, its livability and its economic vitality, but the accelerating rate of sea level rise, extreme storms and urban flooding will necessitate substantial changes to our shoreline as we adapt to these threats. Learn how the Resilience by Design Challenge presents a unique opportunity to develop a unified vision that will protect our waterfront neighborhoods.
+ Diana Sokolove / San Francisco Planning Department
+ Gil Kelley / San Francisco Planning Department
+ Kiran Jain / City of Oakland
Oakland
Enlivening Our Main Streets
12:30 p.m. | Tuesday, June 21, 2016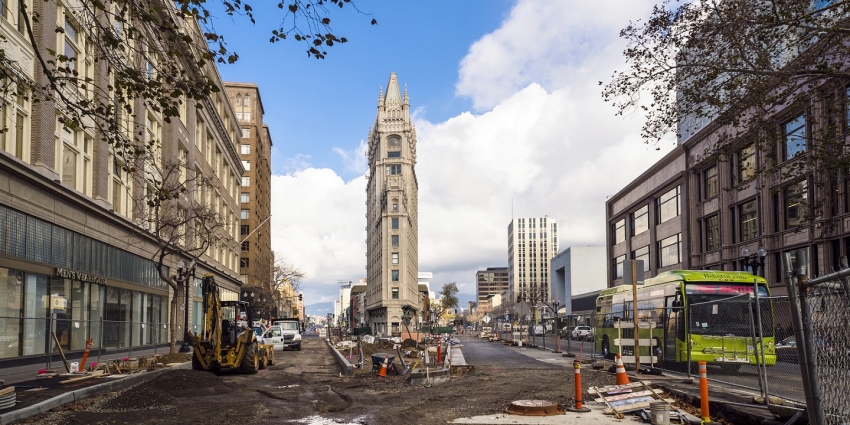 Image courtesy Sergio Ruiz
Main streets in towns across the country are being revitalized as residents begin to realize the importance of a downtown. But reversing a declining downtown or a crumbling commercial corridor is a more complicated problem than additional funding alone can fix. How do you build community, activate empty storefronts and make main streets better places to live, work and play?
+ Alicia Gallo / Richmond Main Street Initiative
+
Bill Lambert / Temescal Telegraph BID
+
Robert Ogilvie / SPUR
San Jose
Reducing Poverty Through Sustainable Communities
12:30 p.m. | Wednesday, June 22, 2016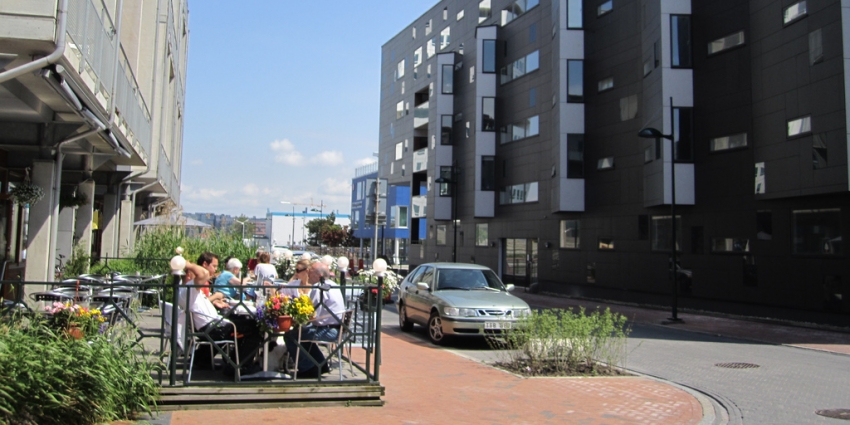 Image courtesy of Flickr user La Citta Vita.
Is it possible to reduce the number of San Jose residents living in poverty by 25 percent through efficiencies in land, water, energy and transportation? A new analysis by the Center for Neighborhood Technology sees strong potential to do so. Join us for a discussion of the center's findings and what they might mean for our local communities.
+ Jen McGraw / Center for Neighborhood Technology
San Francisco
Designing For What We Don't Know Yet
12:30 p.m. | Monday, June 27, 2016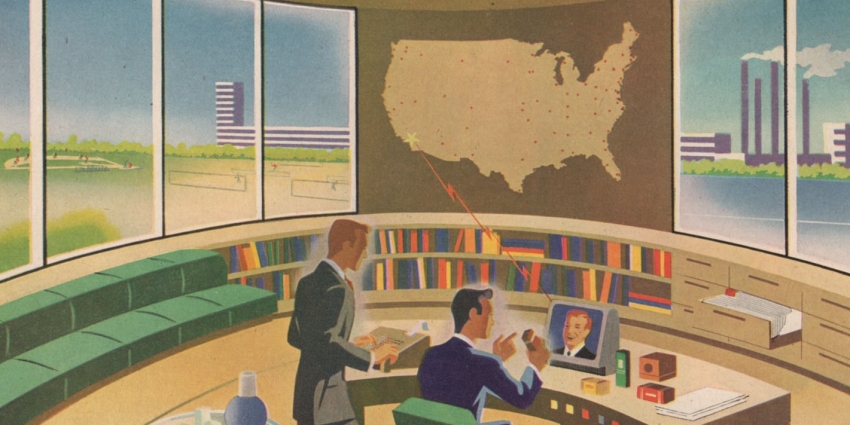 Image courtesy Flickr User wackystuff
When we think about the workplace of the future, are we thinking about the right things? What if we expanded our imaginings to include things like artificial intelligence, autonomous vehicles, 3D printing or even the influence of Star Wars? Join us for an evening of thinking well beyond the cubicle.
+ Allison Arieff / SPUR
+ Nicholas de Monchaux / University of California Berkeley
+ Nataly Gattegno / Future Cities Lab
+ Tim Hwang / Google
Oakland
The Emerging Northern California Megaregion
12:30 p.m. | Tuesday, June 28, 2016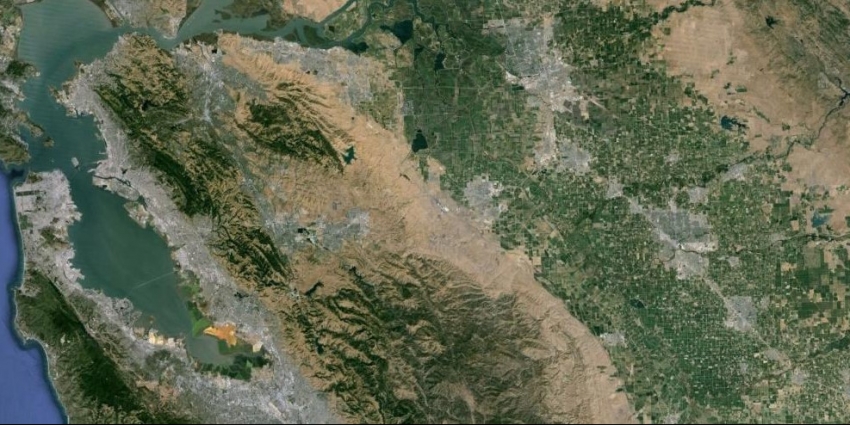 Image courtesy Google Earth
As the Bay Area runs up against physical and political limitations on its ability to accommodate new growth, the Northern California Megaregion has become a critical geography for coordinated economic, transportation, and human capital development and planning. Learn about a new study that examines the connectedness of this megaregion, highlighted by the over 140,000 commuters that cross the boundaries of the Bay Area, Sacramento area, and Northern San Joaquin Valley each day.
+ Micah Weinberg / Bay Area Council Economic Institute
+ Jeff Bellisario / Bay Area Council Economic Institute
Oakland
AC Transit: The Next Generation
12:30 p.m. | Wednesday, June 29, 2016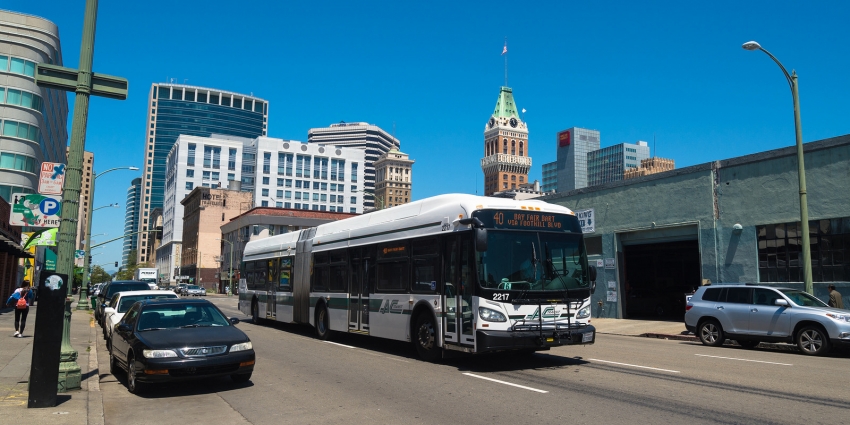 Image courtesy Sergio Ruiz
Are buses in the East Bay on the verge of getting much better? Thanks to a successful new sales tax (Measure BB), AC Transit has boosted bus service and is planning brand-new rapid bus corridors. Come hear about what the next generation of AC Transit will look like and what it's going to take to make bus transit in the East Bay great.
+ Michael Hursch / AC Transit
(Source: http://www.spur.org/events
/list)