Earlier this month, Kansas City, Missouri celebrated a major first as residents and visitors boarded the city's first streetcar in over 59 years. A result of a $20 million TIGER grant awarded by the Department of Transportation, Kansas City's streetcar system came in on time and under budget. As 32,000 people climbed aboard during opening weekend, $1.7 Billion in economic development had already been accounted for along the 2.2 mile route.
During his opening remarks, Mayor Sly James thanked DoT partners who "from the very beginning, understood what this project meant to our residents, our visitors and our future." He noted that this was not an ending, but rather the beginning of something truly transformative for the people of Kansas City.
And he was right.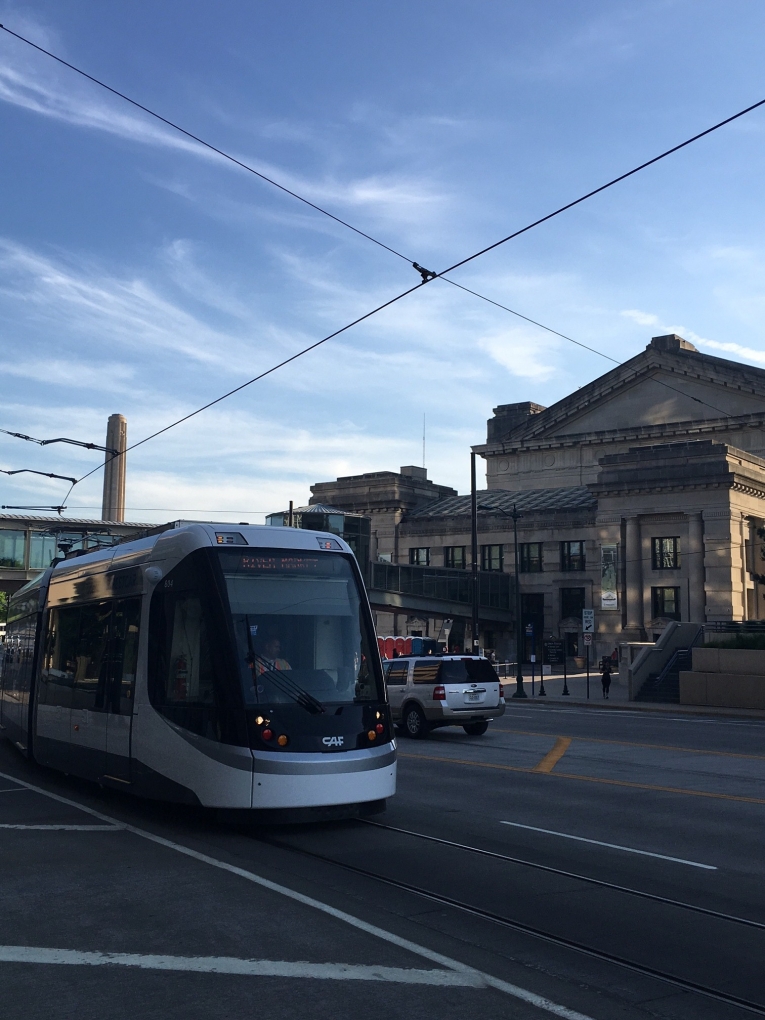 In conjunction with the streetcar opening, Kansas City flipped the switch to its smart city infrastructure, making it one of the largest coverage areas of free public wifi in the country. The free public wifi connects riders throughout the 2.2 mile streetcar route, as well as several blocks to the east and west. As smart data was mined through the atmosphere, 25 interactive kiosks were installed in the ground throughout downtown. The City also installed smart LED lighting in the area, and smart sensors to track pedestrian density, streetcar obstructions, and weather information. Data derived from these sources allows the city to prioritize services, better understand economic development opportunities in the Wi-Fi zone and respond to crises - in real time.
But that's only the beginning.
For decades, Kansas City has faced a true dividing line in the city. A daily reminder of segregation as it relates to crime, transportation and education. Troost Avenue to this day runs east of downtown yet cuts right through the hearts of residents. In 2012, when Google Fiber selected Kansas City as the first gigabit city in the US, it signaled a turning point in the city's quest to bridge the digital and opportunity divide among some of its most underserved residents.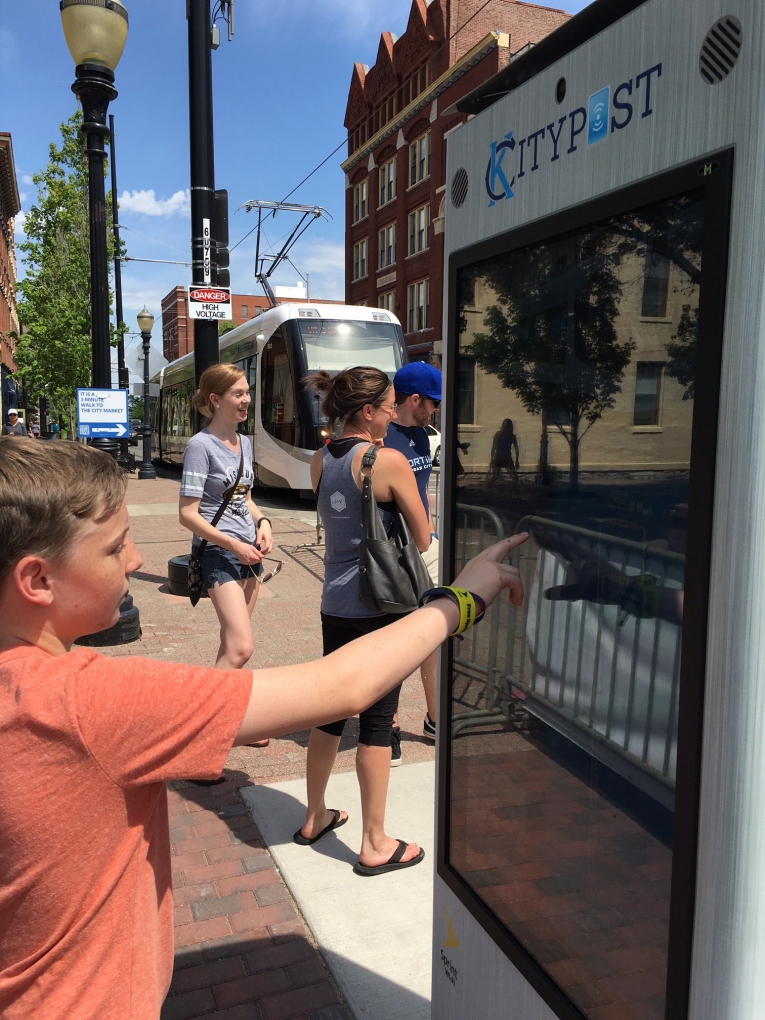 In March, Kansas City was named one of the seven finalists in the DoT Smart City Challenge. The city eagerly embraced the challenge inviting over 70 citizens to participate in planning meetings helping to generate the proposal. Projects include public safety innovations like ShotSpotter acoustic radar systems and road diets to better connect the east and west neighborhoods of Kansas City. The proposal also includes expanding plans to improve connectivity and mobility on the Prospect Max Line, a 7 mile bus line on a main artery east of Troost. By adding our smart city technology in this location, underserved communities depending on provided wifi will be connected digitally, with nearby mobility hubs providing education and training on the internet, furthering the City's efforts of digital inclusion. Transportation needs focus on Kansas City being among the first cities where citizens will be able to ride driverless busses on downtown streets before 2020. And academic leaders plan to establish systems to sustain momentum and keep Kansas City at the forefront of innovation well into the 22nd Century.
The projects envisioned reflect the goal of the city's bid: to use transportation systems as means to improve people's lives a whole, especially for those living in an area of the city where private development has lagged. Instead of dividing lines, Kansas City aims to be a leader in innovation. And just as thousands of people showed up to part a part of history on May 6, in the future, Kansas City looks to bring thousands more along for the ride.
(Source: https://www.transportation.gov/fastlane/ultimate-goal-kansas-city-smart-city-challenge-%E2%80%93-change-lives)