A new photography book dollops heavy nostalgia on a disappearing roadside feature.
A new photography book,
The Last Stop: Vanishing Rest Stops of the American Roadside
($45, powerHouse Books), captures the functionality and design of aging U.S. highway rest areas, with a heavy dose of nostalgia.
Over nearly 15 road-trips since 2009—several taken with her mother in tow—the California-based photographer Ryann Ford traveled the American West, Midwest, and parts of the South in search of the unique character that defines these highway fixtures. At one since-disappeared location in Flower Mound, Texas, a picnic table is covered by a roof in the shape of longhorns. A curved aluminum shelter offers shade amidst the arctic-like glow of White Sands National Monument, New Mexico. In Blackwell, Oklahoma, a bench surrounded by a minimalist arrangement of wooden poles suggests a teepee.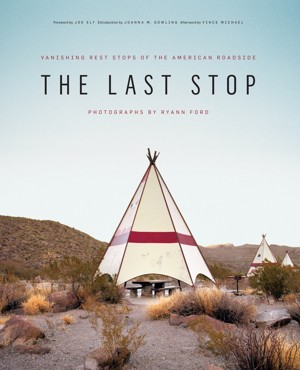 Ford's photographs feature virtually no people, heightening a sense of forgotten desolation around these decades-old shelters. According to her, many old rest stops have vanished since the Recession tightened government maintenance budgets. Others have given way to more commercialized rest stops with amenities like wi-fi and playgrounds. Ford isn't explicitly calling for the preservation of these rest stops, but she mourns their disappearance. "It would be awful if they tore down the teepees," she tells CityLab.
The rest stops in Ford's book all seem to speak to the character of their respective locations in some way, and certainly to the moment in the late 1950s and '60s when most were constructed.
America was in love with the automobile,
and the new Interstate Highway System opened up easier, speedier access to the continental U.S. than before. But interstates also eliminated interaction with the towns and landscapes they passed through. Using vernacular architecture, rest stops became a way for states and localities to connect travelers to the surrounding environment, as the introduction to Ford's book explains. They communicated a sense of place in a
rapidly homogenizing countryside.
Images and ideas of the American highway carry a broad allure, Ford says. "For the older generation, it's very nostalgic because they've visited many of these places," she tells CityLab. "For younger people, there's a trend around lusting towards a simpler life. These little stops take us back to a slower time, which we've lost a lot of as a society."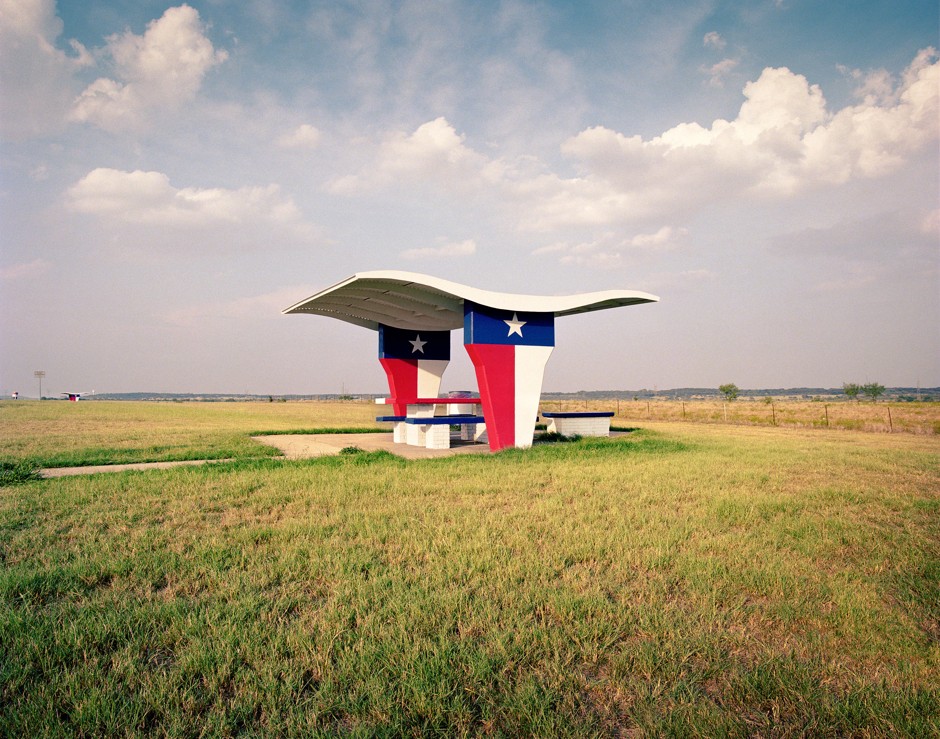 Ford's photographs enhance this feeling. They bathe the rest stops in comforting sunset light and arrange them, compositionally, as proud, solitary monuments. Nostalgia might explain a lot of the interest around Ford's project and this new book, which has been covered intensely by the media. Viewers of Ford's photographs may feel a sense of positive connection to a history that carries symbolic importance, even if they weren't alive to experience it.
But nostalgia can obscure parallel histories, which
The Last Stop
does not investigate. A Plains Indian may not adore a teepee-shaped road stop. Furthermore, the mid-century roadside was not a safe place for everyone. In many towns, "black travelers were greeted with
unthinkable violence or even death
if they stayed past sundown," my colleague Tanvi Misra wrote in 2015. These restrictions and hazards made where-to guides such as the
Negro Motorist Green Book
an utmost necessary through the late 1960s. These problems
haven't disappeared
.
America's vanishing rest stops are worth attention and appreciation. And artworks that romanticize "simpler," bygone eras are worth some extra scrutiny.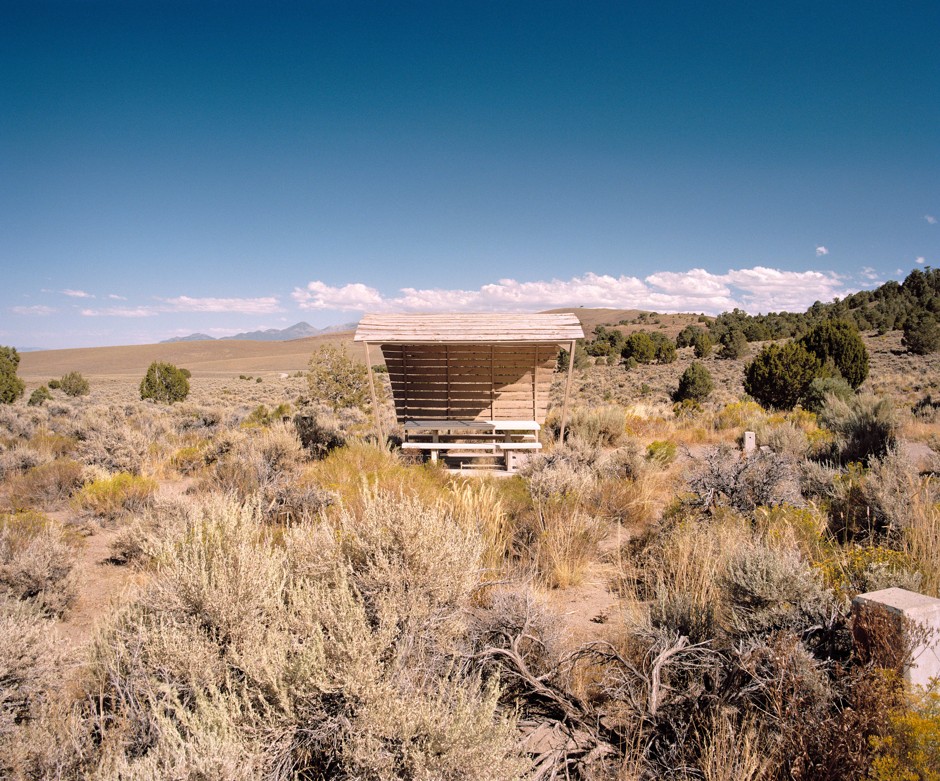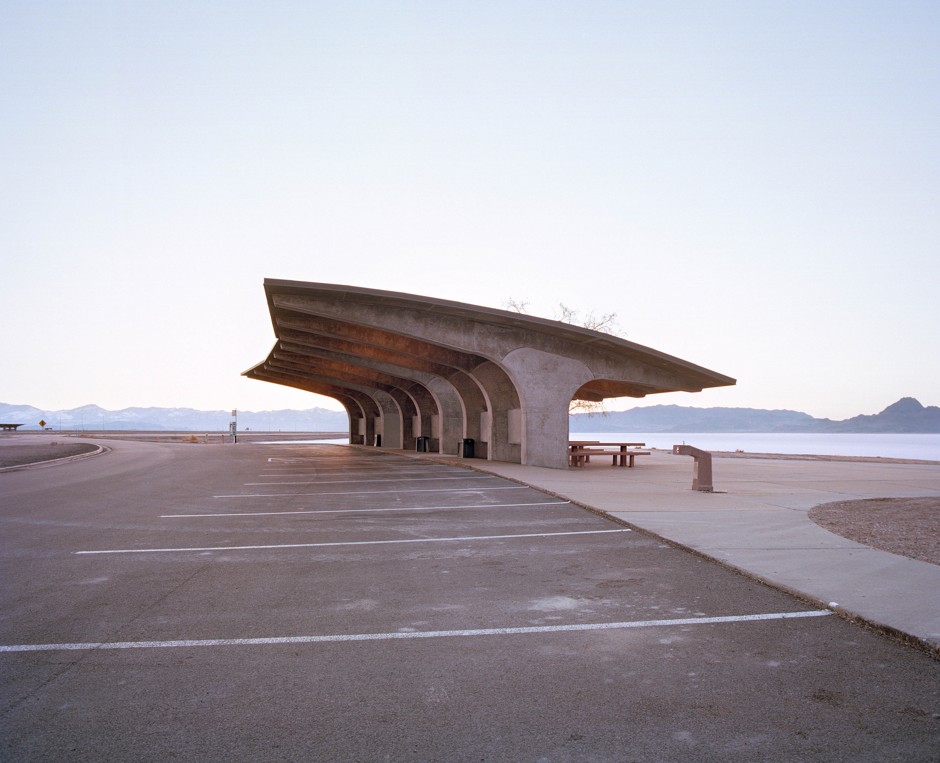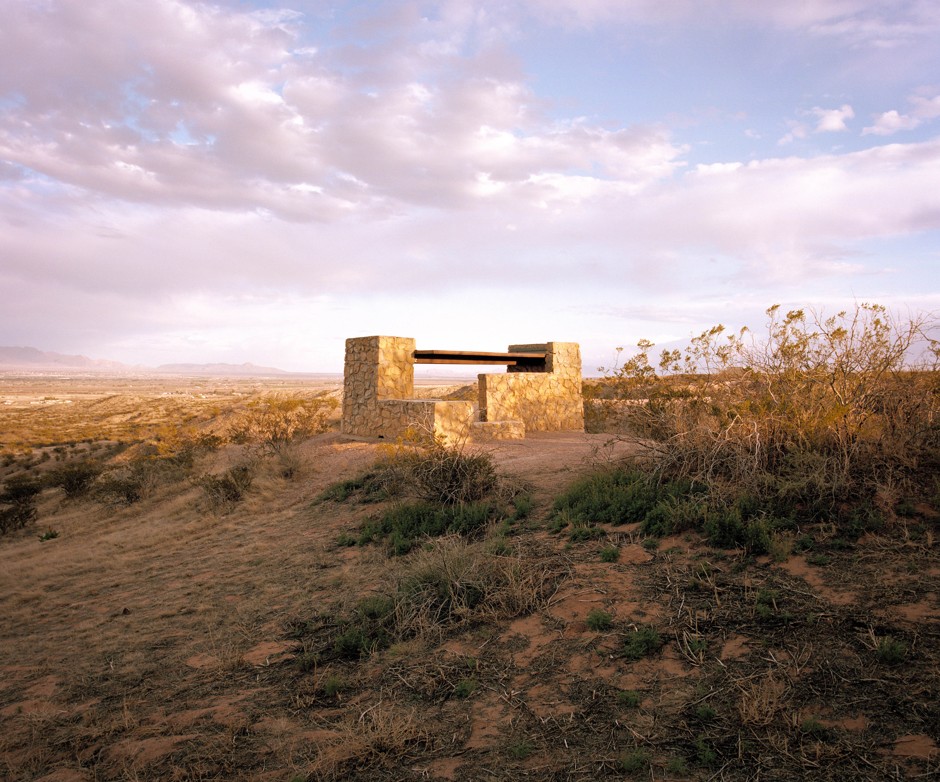 The Last Stop: Vanishing Rest Stops of the American Roadside, $45 at powerHouse Books.
(Source: http://www.citylab.com/navigator/2016/05/last-stop-ryann-ford-rest-area-photographs/484157/?utm_source=nl__link6_052616)