Oslo is the latest major metro to put pedestrians first in some central districts.
Plans to ban private cars in parts of a downtown area have become so common among big European cities that it's getting hard to keep track of them all. Since the start of 2014 alone at least six metros have announced ambitions to convert parts of their central districts into pedestrian havens with less automobile congestion and air pollution. Based on the regular reporting of our correspondent across the Pond, Feargus O'Sullivan, CityLab worked up a quick tour guide to Europe's car-free future.
Oslo
The
Norwegian capital is the
latest city to declare a goal of going car-free, with
reports emerging
this week that private cars will be banned in the central district by 2019. Though the details are still being settled, the city will apparently enhance its bike infrastructure and give a "massive boost" to public transit. Predictably, businesses are
already concerned
with the idea—despite
plentiful evidence
that non-drivers spend as much, or even more, than people who park-and-purchase.
Oslo


Milan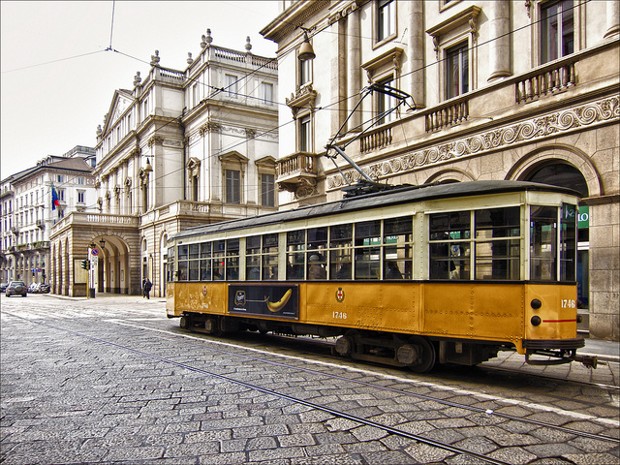 Already home to an
effective congestion pricing scheme
in the city's core, Milan made waves in July when its deputy mayor
announced an ultimate goal
of the "total pedestrianization of the historical center." There's reportedly no timeline for the plan. But the general idea is for Piazza della Scala to join two other downtown pedestrian zones and gradually stretch outward to other parts of the city. These changes—plus other car-free moves in Navigli and Piazza Missori—presaged a people-first future for Italy's second city.


Dublin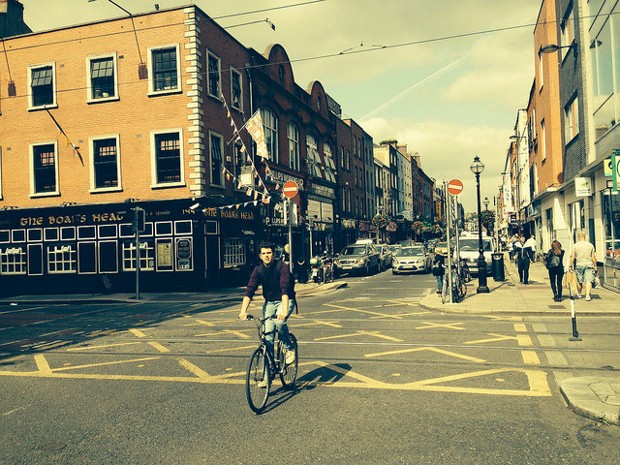 This summer the Irish capital proposed a
€150 million plan
to ban cars from parts of the city center as soon as 2017. Reaction was mixed, with retailers as usual
wary
of the plan. But others were quite enthused: "Those of us who walk or cycle around the city, meanwhile, were enthusiastic at the prospect of not having to play a real-life game of Frogger when crossing the likes of Westmoreland Street," wrote Davin O'Dwyer of the
Irish Times
. The city hopes to reach a point where just
one in five
people commutes into the core via private car—the rest coming by transit (55 percent), bike (15 percent) or on foot (10 percent).


Paris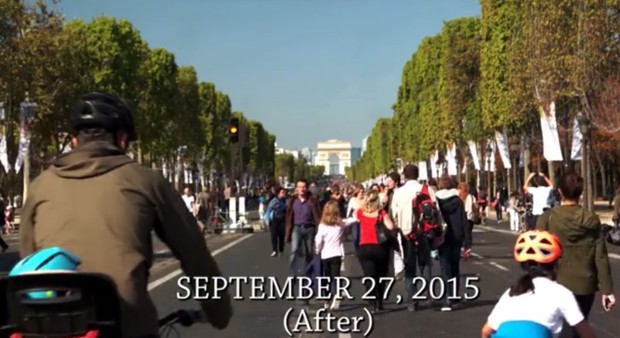 Paris is no stranger to car-free restrictions. When the French capital implemented a one-day ban on odd-numbered cars in
spring 2014
, the result was a measurable drop in traffic congestion and pollution. Another temporary car-free day
held this fall
was
declared
by Mayor Anne Hidalgo (and visually
confirmed
by before-and-after videos) to be a great success. The trend will continue on a more permanent basis with news of a pedestrian zone along the right bank of the River Seine beginning in
summer 2016
.


Madrid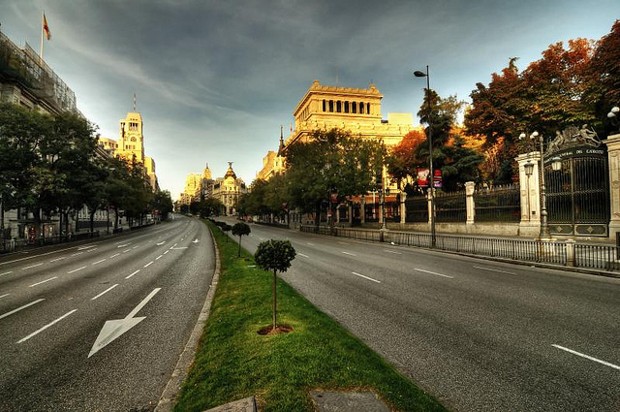 One of the world's strongest plans to eliminate cars from the city core can be found in Madrid. In 2015 the Spanish capital began
issuing tickets
to drivers who either don't live in the central areas or don't have a guaranteed parking space in an official lot. The rule more than doubled a limited-car zone already in place in the downtown area, with then-Mayor Ana Botella eventually hoping to pedestrianize even more of the city. Such measures built on the
pedestrian-first goals
outlined in the city's recent general plan.


Brussels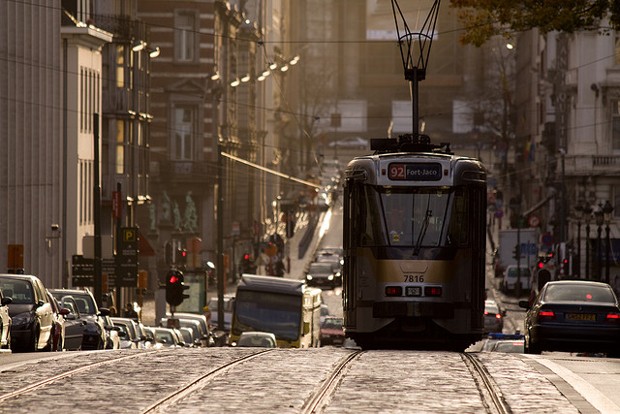 In early 2014 the traffic-riddled Belgian capital (derided as a "sewer for cars")
announced a plan
to convert a four-lane road into a pedestrian promenade. This time businesses weren't the only ones who objected; walking and cycling advocates don't exactly love the idea, either. Some fear that driving won't be eliminated but
merely displaced
outside the core. The complete end of car use isn't a terribly practical goal at the moment, but the fact that some think it's within sight shows just how far many big European cities have come.
(Source: http://www.citylab.com/cityfixer/2015/10/6-european-cities-with-plans-to-go-car-free/411439/)