News Articles
05/27/2016
Throughout summer 2016 the Board of Directors will assemble in wards around the East Bay
The Alameda-Contra Costa Transit District (AC Transit) Board of Directors is committed to its riders, business community, and the city leaders served along our 364 square mile service area. Members of these communities are often unable to attend Board meetings at their regularly scheduled downtown Oakland location. Several years ago, the Board of Directors began hosting a series of three meetings at off-site locations – to reach-out to communities in West Contra Costa County, Central and South Alameda County. That commitment to meeting in the communities continues for summer 2016.
This first meeting in this summer's traveling series will take place in Ward 5 representing South Hayward, Newark, and Fremont.
"Our traveling series of meetings has historically proven to be the ideal opportunity to bring the Board's legislative process directly to our riders," said H. E. Christian Peeples, AC Transit Board President. "Attendees learn they're able to voice their concerns through public comment, hear plans for the District and ultimately participate in the process."
The alternating venues will also afford riders direct access to Michael Hursh, AC Transit's recently seated General Manager.
"When I assumed this position just shy of one-year ago, I was keenly aware of AC Transit's statistics – 151 bus lines and 5500 bus stops – to name a few," said AC Transit General Manager, Michael Hursh. "But statistics belie the fact that on every line and at every stop there is a rider – someone dependent daily on our service. That means each person and their transit story is potentially a catalyst for better designed service and I am committed to hearing those voices."
Each meeting will begin promptly at 5:00 p.m. and will be hosted at each of the following locations:
June 8, 2016

City of Fremont-City Council Chambers

3300 Capitol Ave., Bldg. A

Fremont, CA

June 22, 2016

City of Emeryville-City Council Chambers

1333 Park Ave.

Emeryville, CA

July 13, 2016

City of El Cerrito-City Council Chambers

10890 San Pablo Ave.

El Cerrito, CA

July 27, 2016

City of Hayward-City Council Chambers

777 B Street

Hayward CA

August 10, 2016

City of Fremont-City Council Chambers

3300 Capitol Ave., Bldg. A

Fremont, CA
For additional information please visit
www.actransit.org
and click Board of Directors.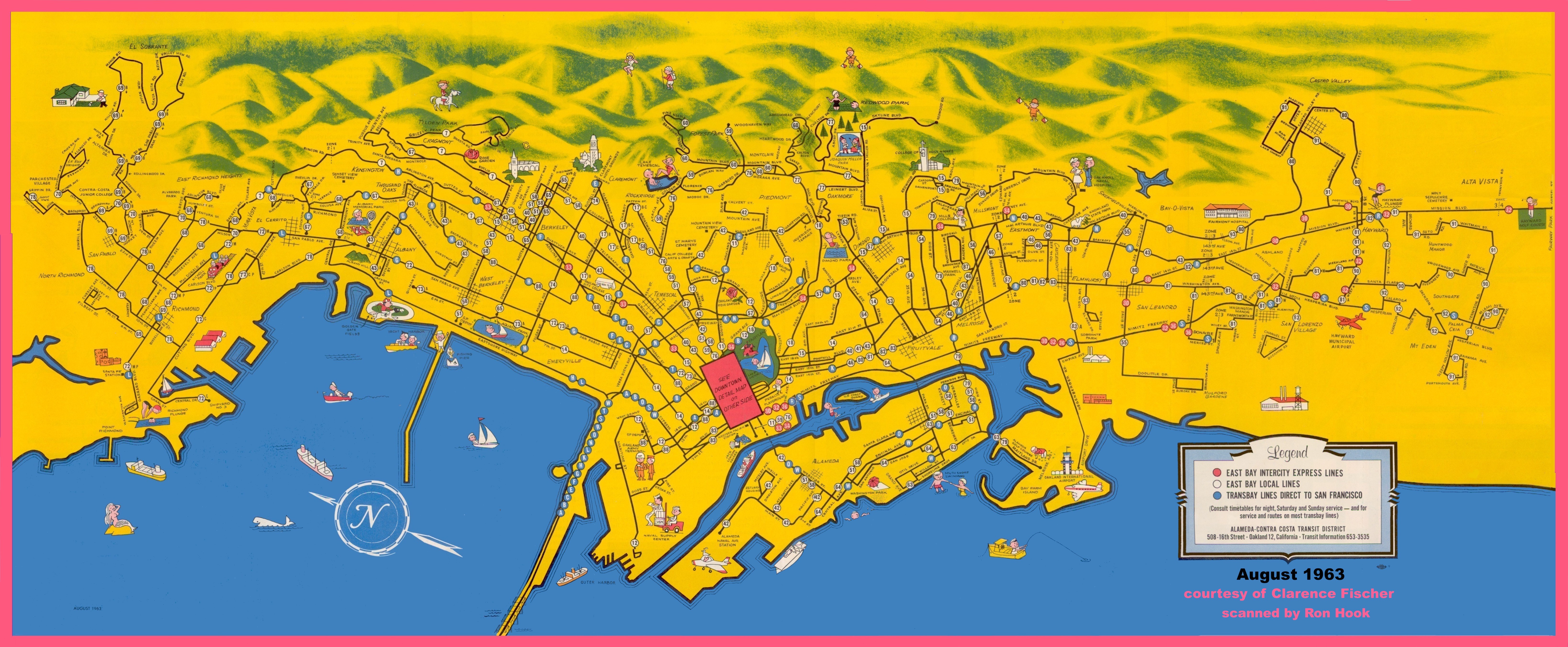 (Source: http://www.actransit.org/2016/05/27/ac-transit%E2%80%99s-board-of-directors-are-on-the-move/)